Misschien weten jullie al of hadden jullie het inmiddels al ontdekt, maar in het dagelijks leven ben ik stewardess. Voor mijn werk gelden enkele voorschriften. Qua kleding is het uiteraard makkelijk: ik draag het uniform van het bedrijf. Maar met make up hebben we iets meer vrijheid, al moet het beperkt blijven tot 'natuurlijke tinten' en op de lippen moet lippenstift of lipgloss gedragen worden. Hoewel ik normaal gesproken geen beautyblogger ben, leek het me leuk jullie mijn budget make up te zien welke ik op een normale dag in de cabine draag. Een andere post over wat voor make up ik draag tijdens mijn privetijd zal ik ook snel maken. Maar nu eerst: make up voor flight attendants (stewardessen)!


English translation

Maybe you already know or you just figured out, but in my daily life I'm a flight attendant. My job has ofcourse some requirements: for my outfit this is pretty simple because I'm wearing my airlines uniform. But when it comes to make up; we have a bit more freedom. We do have some guidelines: the make up has to be in natural tones, we have to wear lipstick or lipgloss. While I'm not really a beautyblogger, I thought it would be fun to show you the make up I wear when I go to work. I'm also making a new post about the make up I wear during my 'own' time as well, so stay tuned for that! But for today; flight attendant make up!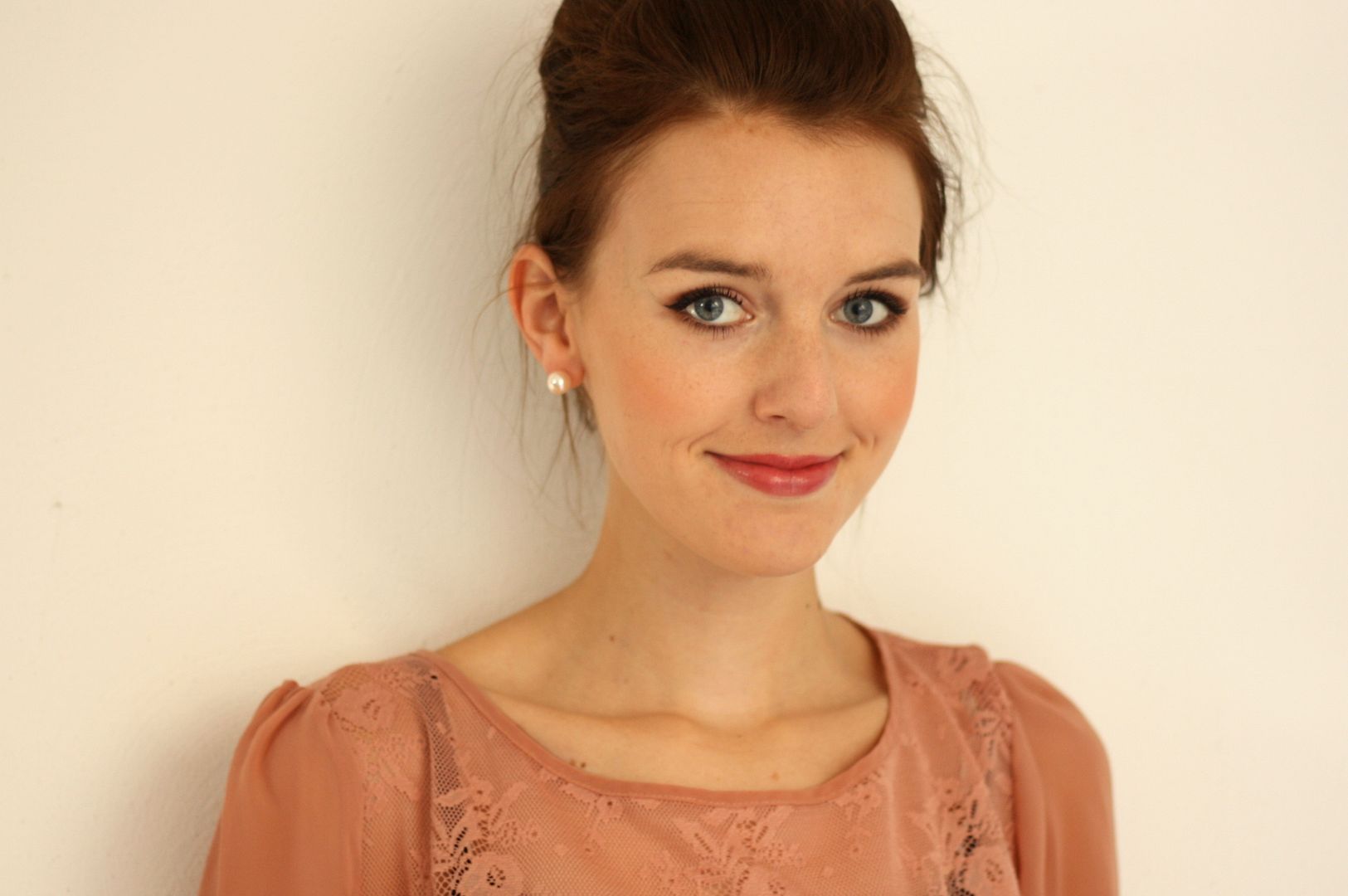 Ik draag
Als basis gebruik ik de foundation van Rimmel, stay matte in de kleur 200, soft beige. Waar nodig (eigenlijk altijd wel, haha) stip ik mijn oneffenheden aan met de stay all day concealer van Essence (kruidvat), in de kleur 10, natural beige. Ik gebruik in principe géén concealer onder mijn ogen, alleen op de oneffenheden. Mijn blusher is van Bourjous in de kleur 03, bruin. Voor wat betreft mijn ogen gebruik ik de lichtroze en de lichtbruine kleur uit het essence quattro palet, in de kleur 05 to die for. Mijn eyeliner is ook van Essence evenals mijn mascara, de roze I love extreme! is echt mijn favoriet!
I'm wearing

As a base I use the foundation from Rimmel, stay matte in the shade 200, soft beige. When I need to (usually always, haha) I also use concealer for my spots, I use the stay all day from Essence (kruidvat) in 10, natural beige. I usually only use concealer for my spots, never under my eyes. The blusher is from Bourjous in number 03, brown. When it comes to the eyes I use a light pink shade and a light brown shade from the essecce quatro pallet, in number 5 to die for. The eyeliner is also from Essence as like the mascara, I really love the pink I love extreme, it is by far the best mascara I have used!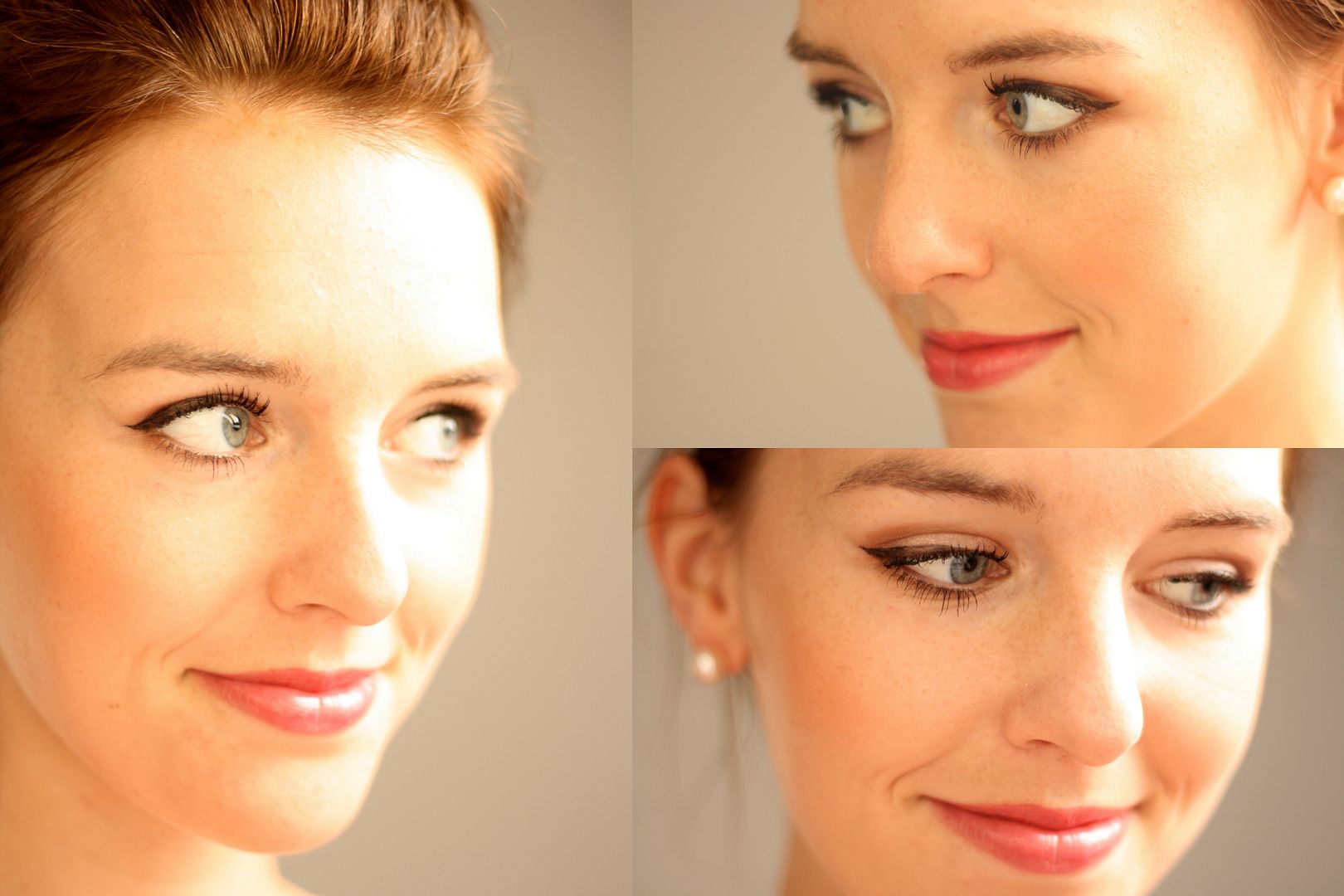 Voor mijn lippen gebruik ik altijd eerst vaseline of purol, daarop doe ik dan de lipstick. Ik gebruik ook de lipstick van Essence, namelijk On the catwalk!, in een prachtige rode tint. Hoewel hij natuurlijk rood is, is hij niet super opvallend. Persoonlijk vind ik dit een mooie kleur voor bij mijn blauwe uniform. Binnenkort zal ik ook wat posts maken over mijn haar. Dit maal heb ik het simpel ingevlochten en vervolgens opgestoken. Ik gebruik verder geen poeder en werk mijn make up in de loop van de dag ook verder niet bij. Simplicity is key.



For my lips I always use vaseline or purol first, as a base. I use the lipstick from Essence in the shade On the catwalk!, which is a perfect color for my uniform: it is beautiful red but not too red, if you know what I mean. Soon I will also make some posts about my hair. Today I have a simple braid which I tucked in. For the make up part: I don't use any powder and during the day I also do not touch up on my make up. Simplicity is key.