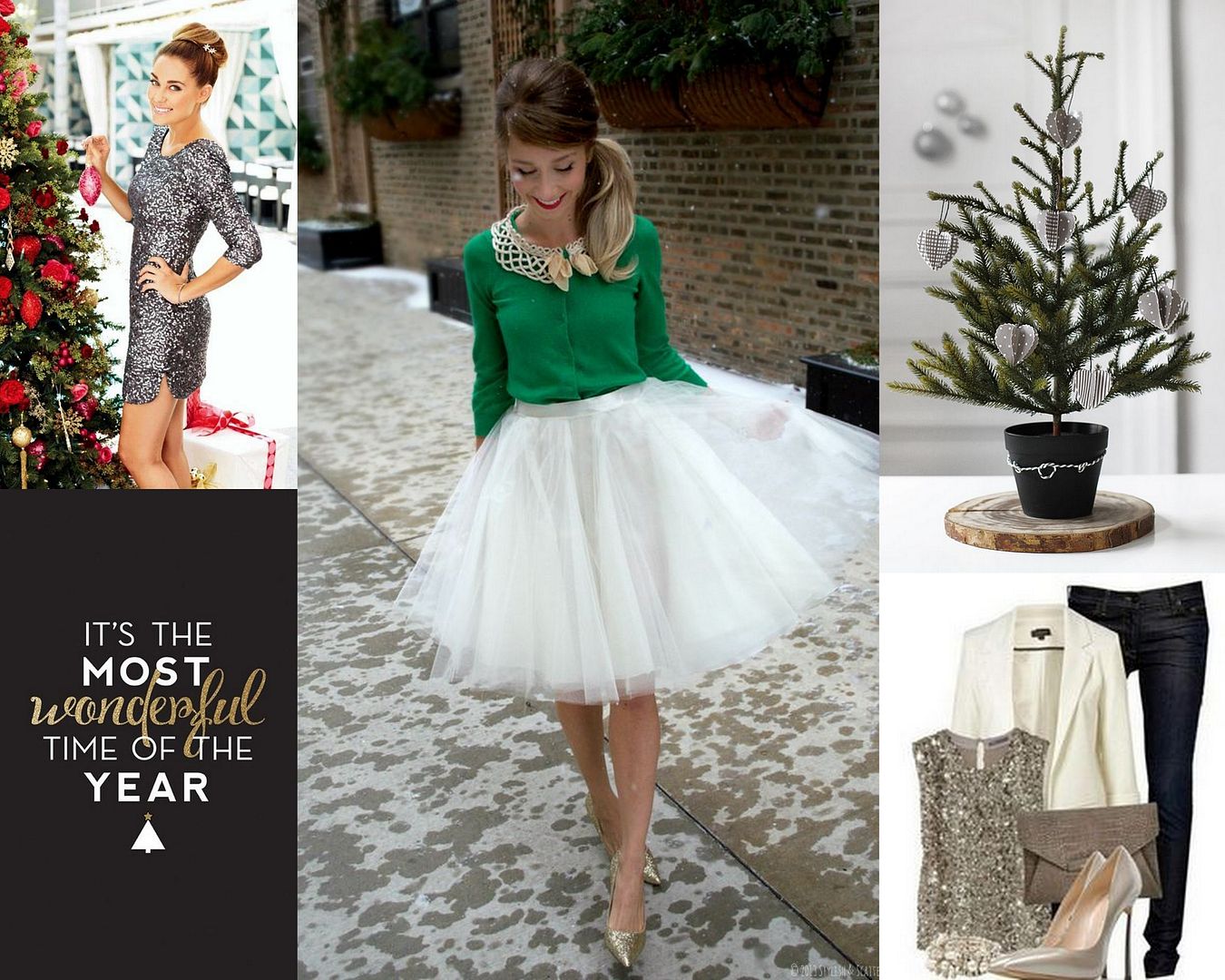 Kerst komt er weer aan, dat betekend glitters, pailettjes, zwart, zilver en heel veel super mooie items in de winkels. Maar wat moet JIJ nou dragen met kerst? Ikzelf ben er nog niet helemaal uit, vandaar dat ik mijn inspiratie heb gezocht bij andere bloggers en een mooie wishlisht erbij heb gemaakt. Word het dan toch die pailettenbroek, die mooie strakke bodycon jurk of een glitterrokje met een trui? Gelukkig hebben we twee kerstdagen waarbij we onze mooiste outfits kunnen laten zien en dus ook kunnen afwisselen! Klik snel verder om mijn ultieme kerst wishlist te zien en inspiratie van mijn favoriete bloggers Marianna en Barefoot Blonde!

Christmas is around the corner, that means glitters, sequins, black, silver and alot of beautiful items in the shops. But what do YOU want to wear during christmas? Personally I'm not completely sure, therefor I was looking for some inspiration and the best way to do that is by reading fashion blogs! I made a nice wishlist as well, so it's easy to find the thing you like! Is it going to be that sequin legging, that beautiful bodycon dress or a cute skirt with a sweater? Thank goodness we have two days of christmas in the Netherlands, so we can pick two outfits we like!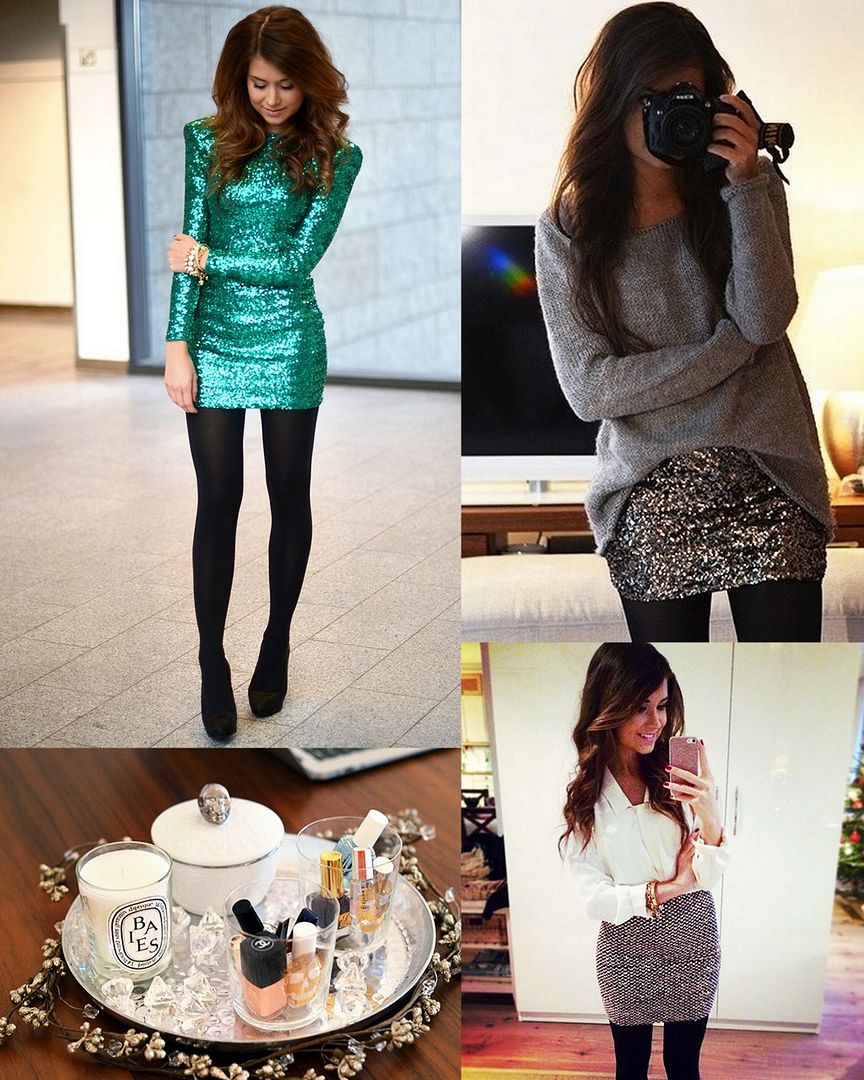 De eerste inspiratie is van de finse blogger Marianna: altijd stijlvol, een prachtig meisje en ze maakt zulke mooie foto's! Ik ben fan! Zij vertegenwoordigd echt de all-scandinavian style met simpele maar prachtige items op een goede manier gecombineerd. Haar mooiste look vind ik dan ook dit glitter rokje, een zwarte panty en een heerlijke cosy trui. Maar ook haar groene bodycon pailetten jurkje is echt om bij weg te dromen! Daarnaast draagt Marianna altijd prachtige, naturelle make up.



My first inspiration is finnish fashion blogger Marianna: always classy, a beautiful girl and she takes gorgeous photo's! I am a huge fan of her blog. I think she represents a true scandinavian style with her simpel but beautiful items combined in the most stylish ways. Her prettiest christmas look is the sequin skirt with black tights and a beautiful cosy sweater. But I also love her green sequin dress as well!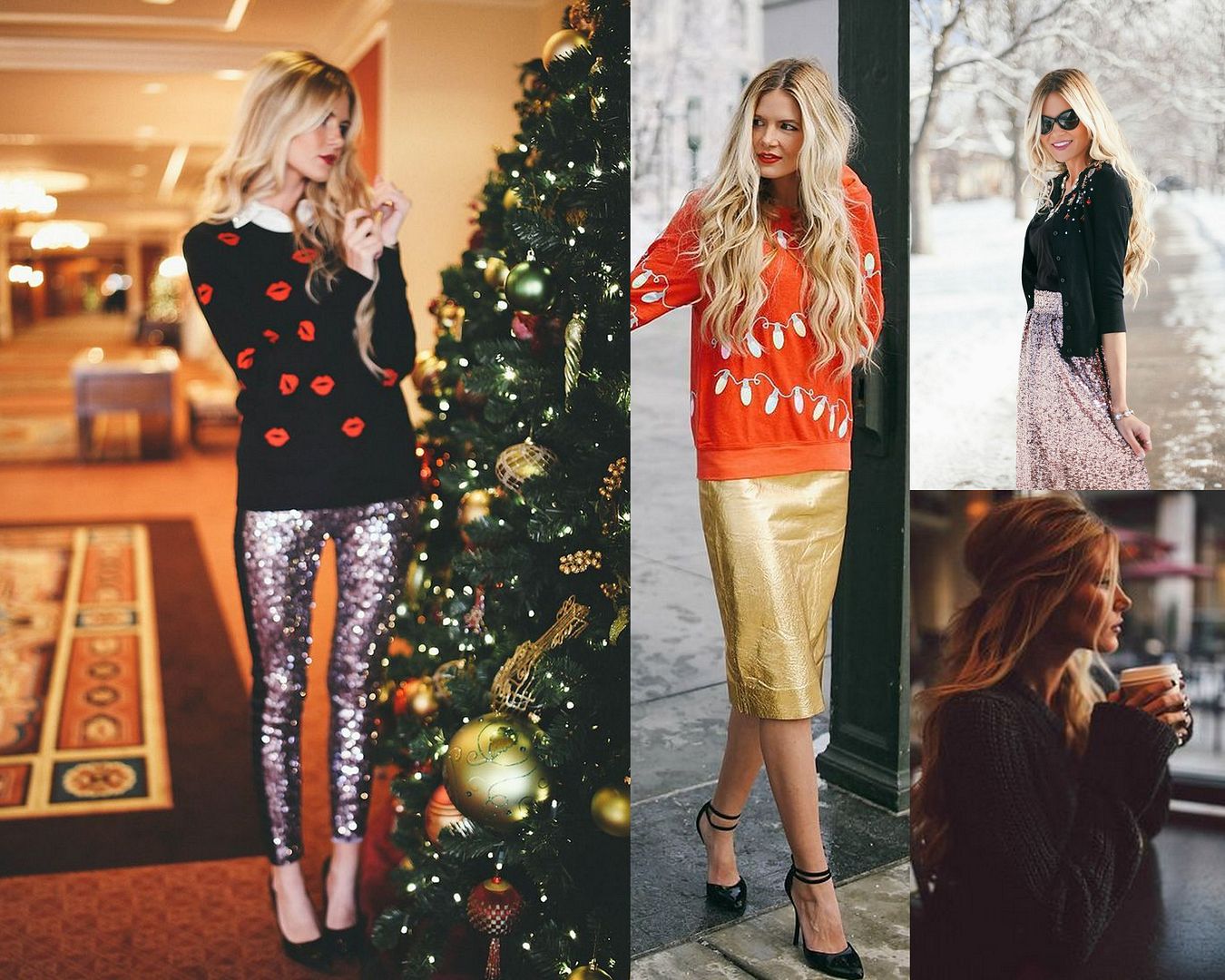 Mijn tweede favoriete blogger is de prachtige Amerikaanse Barefoot Blonde. Niet alleen heeft zij prachtig blond haar, maar ook nog eens een fantastische stijl. Heel vrouwelijk, kleurrijk en vooral erg amerikaans. Hoe leuk is haar pailetten broek met de zwarte trui met rode mondjes? Super cute en perfect voor kerst! Draag er een paar mooie hakken onder en you're good to go! Ze heeft overigens onlangs een super schattig zoontje gekregen en styled hem ook geweldig. Hebben jullie haar haar-tutorials al eens gezien? Voor mij is zij echt een grote inspiratie bron zowel qua uiterlijk als met haar kleding. Love her!

My second favorite blogger is the beautiful American Barefoot Blonde. Not only has she got beautiful blonde hair, but her style is pretty awesome too. Very feminine, colorful and ofcourse all american. How cute is her sequin legging combined with a black sweater with lips? It's pretty perfect for christmas! Wear your highest black heels and you're good to go! She recently gave birth to a gorgeous boy and makes him wear the cutest and most adorable outfits. Have you seen her hair tutorials already? She is a huge inspiration to me, not only her appearance but her clothing and style as well. Love her!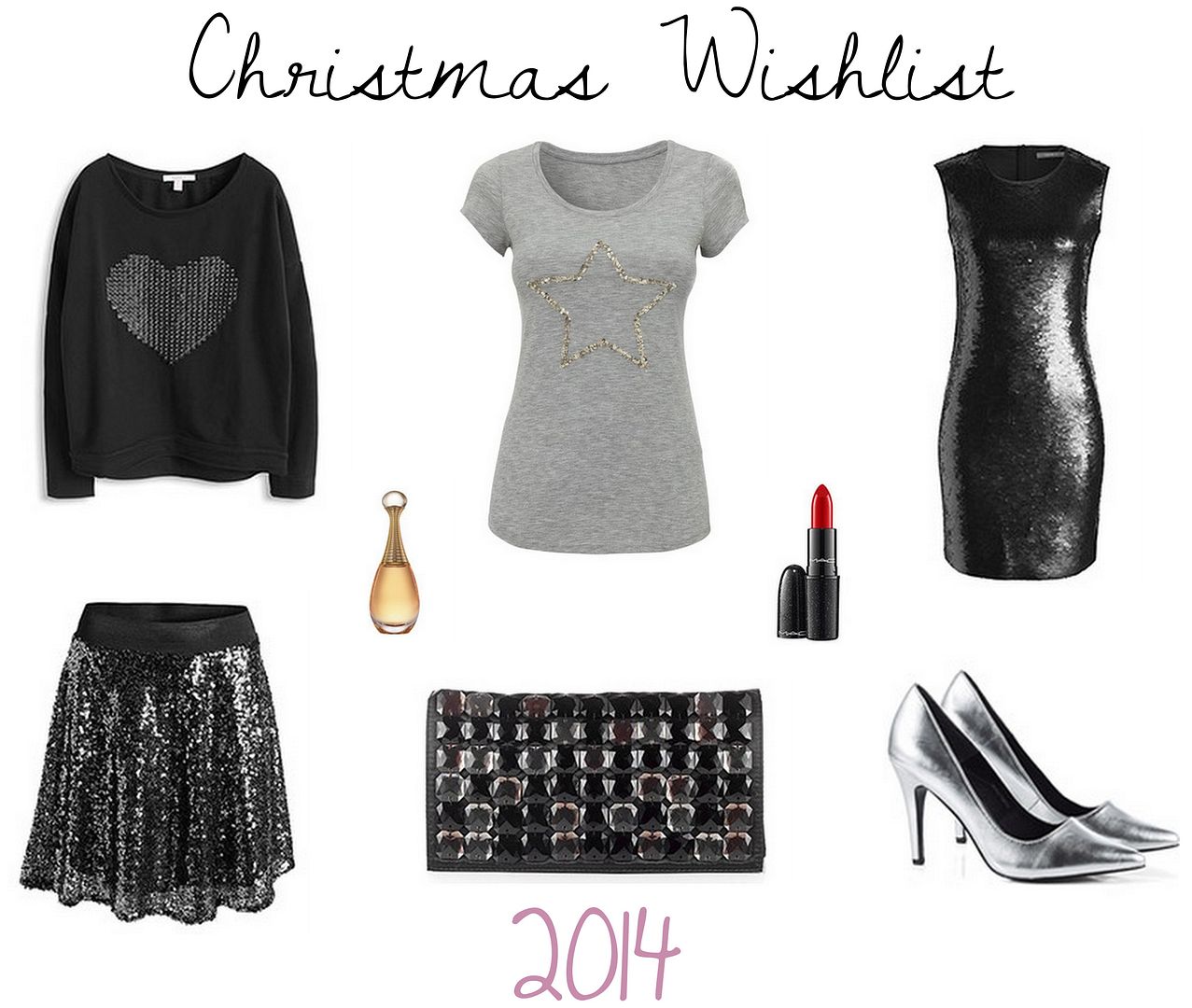 En hierbij dan mijn ultieme kerst 2014 wishlisht! Combineer een mooi bodycon jurkje met een goede panty, zwarte of zilverkleurige high heels en maak het af met een statement clutch. Daarnaast kan rode lippenstift en een heerlijk luchtje natuurlijk niet ontbreken. Andere optie is natuurlijk een sequin rokje met daarop een trui met een knipoog naar de kerst. Ik ga voor zwart, zilver, metallic en pailletten. De jurk, trui, het rokje, de clutch en de heels zijn van Esprit. De grijze top met applicatie is van Hema en de rode lipstick van Mac komt van de Douglas. Maak je kerst look af met een heerlijk luchtje. Mijn ultieme favoriet is de parfum van Dior want; fris, klassiek en stijlvol. Ook deze kan je kopen bij Douglas. Hoe ziet jouw kerst 2014 wishlist eruit? Voor welke look ga jij?



This is my ultimate christmas 2014 wishlist! Combine a beautiful bodycon dress with good tights, black or silver colored heels and finish the look with a statement clutch. Besides that you have to wear red lipstick and a delicious perfume. Another option is a sequin skirt with a funny sweater. I'm going for black, silver, metallic and sequins. The dress, sweater, the skirt, the clutch and the heels are all from Esprit. The grey top is from Hema and the red lipstick is from Mac via Douglas. Finish your christmas look with a delicious perfume. My ultimate favorite is the one from Dior because; it's fresh, classic and very stylish. You can also buy this one at Douglas. What does your ultimate christmas 2014 wishlist look like? And what are you going to wear?