Hi lieverds,
Ik word altijd helemaal verliefd als ik polkadots zie. Wanneer ik ze 'spot', moet het items met mij mee naar huis 🙂 Deze dotted top was een cadeautje van Persunmall en ik ben er echt helemaal verliefd op. Vinden jullie de peter pan collar ook niet schattig? En wat vinden jullie van mijn nieuwe cutout boots?
Ik ben op dit moment weer druk aan het vliegen, de tijd vliegt letterlijk en figuurlijk! Heel europa door, veel nachtstops en dat maakt het bloggen soms wat lastig. Maar ik doe mijn best en neem altijd mijn mini laptopje mee, zodat ik in ieder geval iets kan doen. Al is het internet in mijn hotels vaak toch te traag om echt goed te kunnen bloggen. Achja. Ik heb daarentegen wel heerlijke nachtstops en over twee weken, wanneer ik jarig ben (ik word 25, eeek!), neem ik mijn moeder mee naar Trondheim 🙂


English translation
Hi sweethearts,


I kind of always fall in love with polkadots. When I see it, it needs to come home with me. This dotted top was a gift from Persunmall. Don't you just love the peter pan collar? And what do you think of my new cutout boots?
At this moment I'm out and about flying. Time flies, literally. I'm going all the way through Europe, lots of layovers and that makes blogging a bit hard. I'm trying and always bring my mini laptop with me, so I can do at least a little bit of work whilst staying in the hotel. But usually the internet is not good enough to do proper blogging. Oh well. At least I have amazing layovers and in two weeks, when it's my birthday (I'm turning 25, eeeek!), I'm taking my mum with me to Trondheim 🙂



xoxo Shalane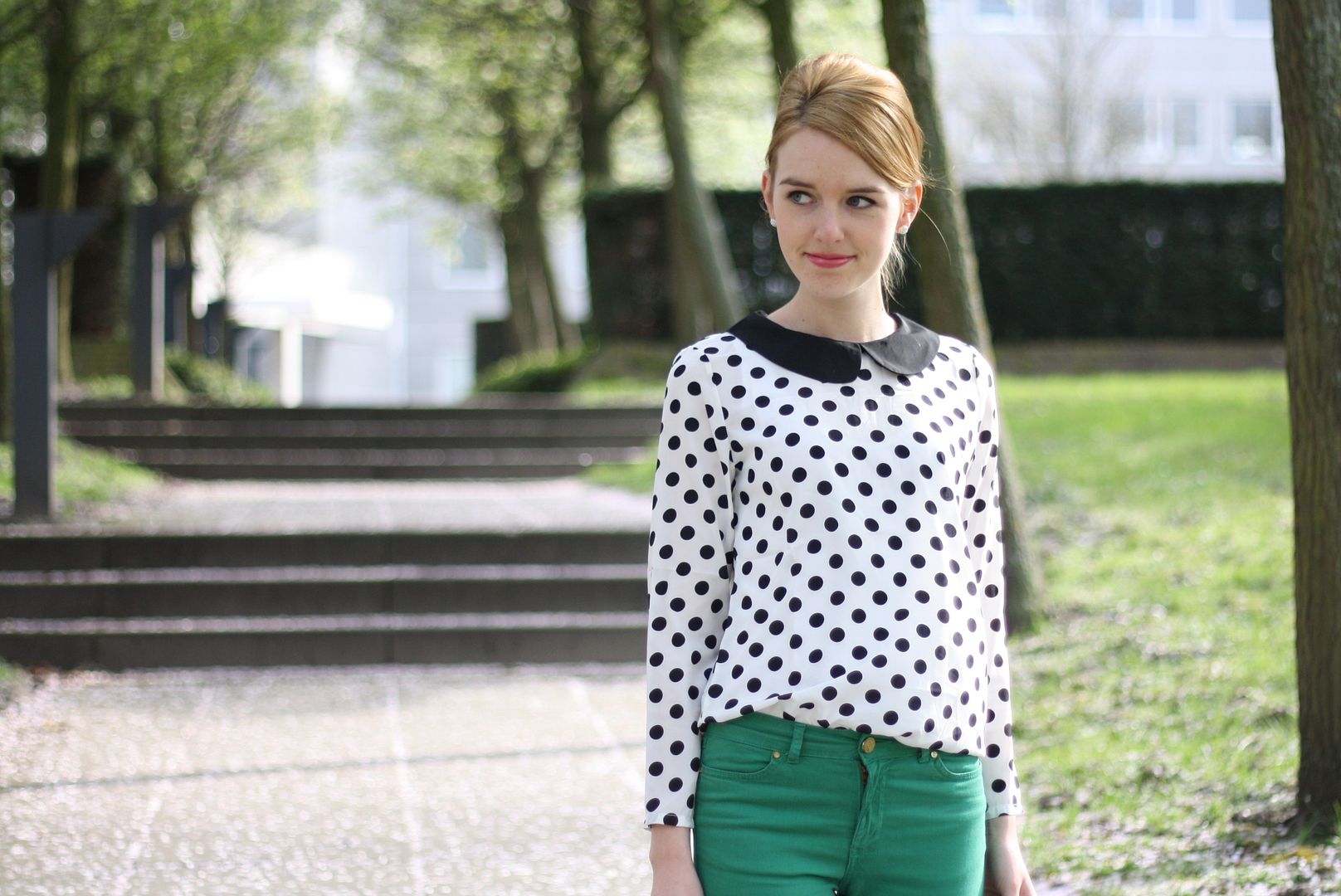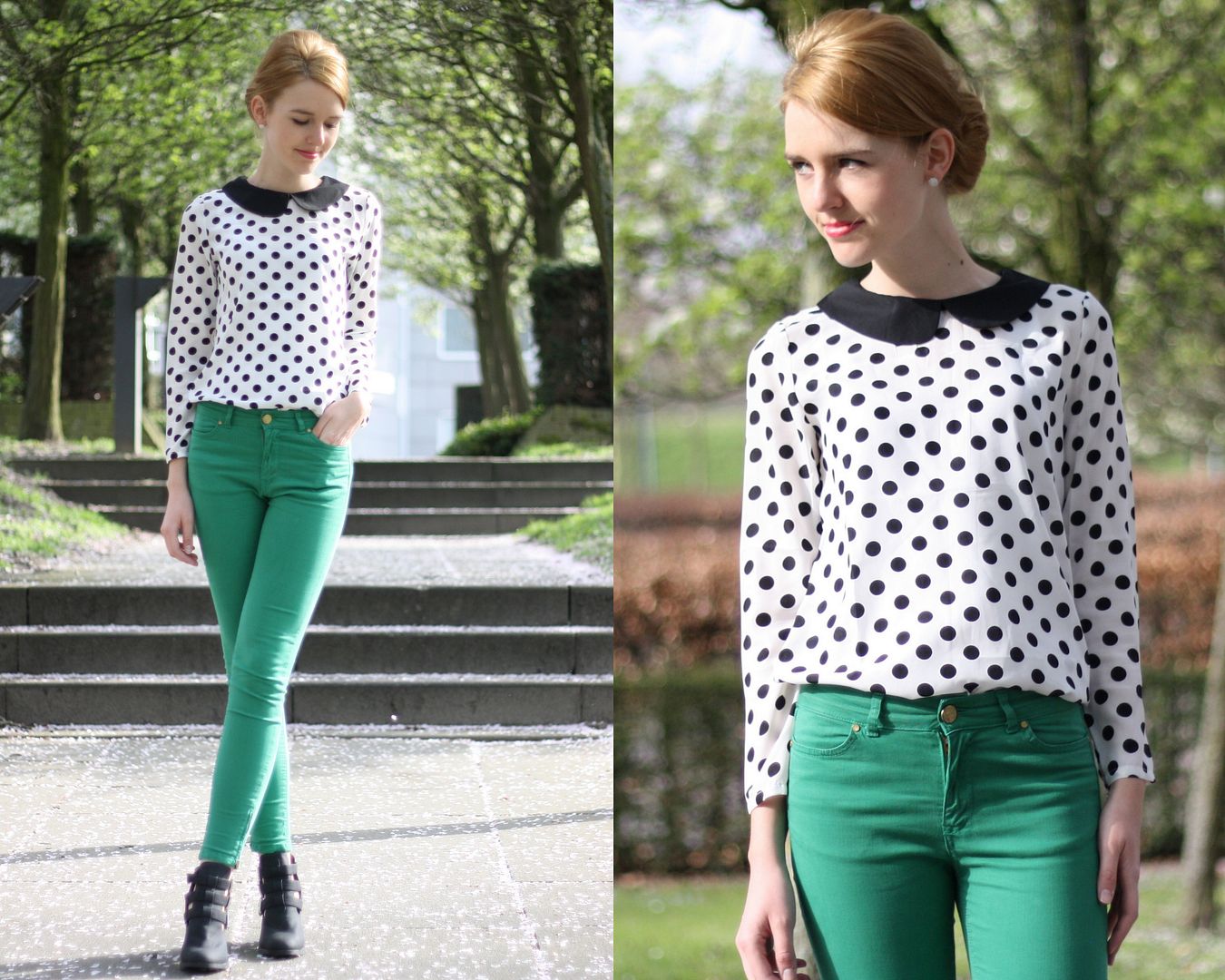 I'm wearing
Polkadot top with peter pan collar – Persunmall
Green skinnyjeans – Zara
Cut out boots – H&M