Zoals jullie misschien al weten ben ik gek op alles wat goedkoop is (nouja alles, bijna alles). Ik kan uren spenderen op ebay.com en heb onderhand al behoorlijk veel pakketjes binnen gekregen. Zo vond ik laatst deze prachtige playsuit op ebay voor slechts $13,19 wat omgerekend in euro's slechts €9,65 is, inclusief verzendkosten! Deze playsuit is dan ook een knock off van een versie van H&M welke snel uitverkocht was.


Het heeft ongeveer 3 weken geduurd voor ik mijn playsuit binnen kreeg, prima! Hij was goed verpakt en de playsuit is van chiffon gemaakt. Ik had maat M genomen gezien het feit dat Aziatische kleding vaak klein valt. Hij past dan ook prima met mijn maat 34. Er zit een ritsje in aan de zijkant en verder komt er een schattig riempje bij. De playsuit is van goede kwaliteit en ik ben er erg blij mee! Kopen jullie wel eens iets van ebay?


English translation

As you may have noticed I really like everything which is cheap (well, almost everything). I can spend hours browsing on ebay and have already bought quite a few items. A month ago I ran into this beautiful playsuit on ebay for just $13,19 which is €9,65 in my currency including shipping! The playsuit is a knock off from H&M.

It took about three weeks until it arrived at my home, that's okay! The packaging was good and the playsuit is from a chiffon material. I took a size M since the fact that Asian clothing usually runs a couple of sizes smaller than what is displayed. This medium size is perfect for me (I'm a size XS/34). There is a little zipper to make it easy to put on and it comes with a cute belt with golden tassels. The quality is good and I'm really pleased with it. Do you buy stuff at ebay?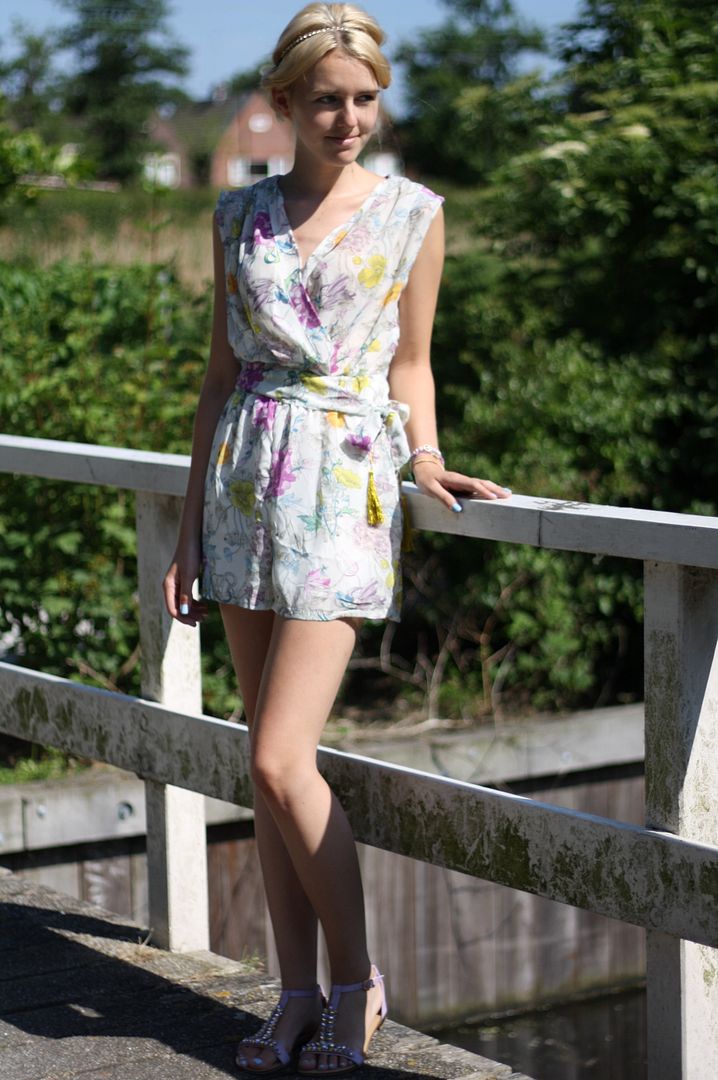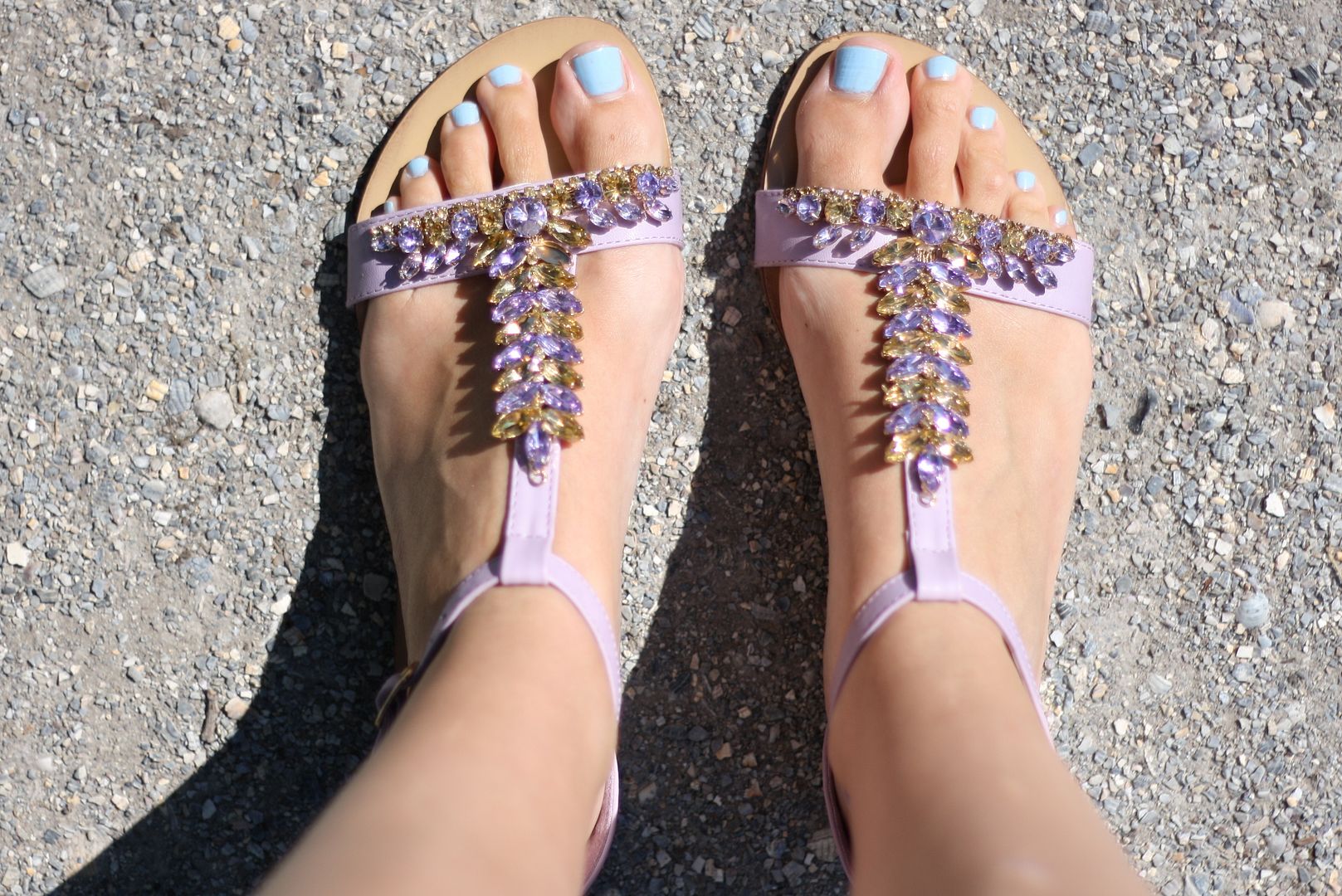 EBAY PLAYSUIT / THRIFTED SANDALS