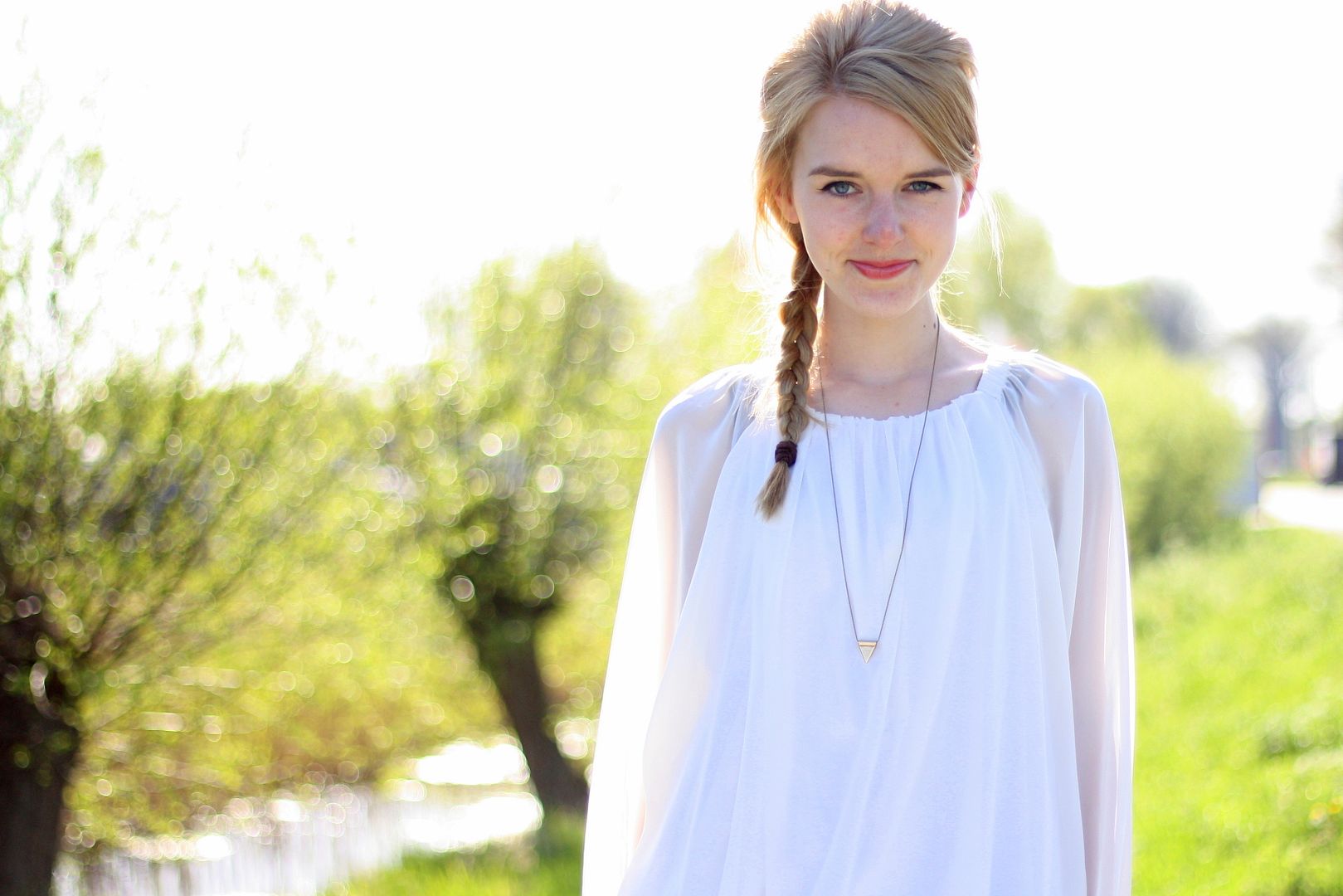 Ik zag ze in Bologna; mijn nieuwe liefdes. En ze moesten met mij mee naar huis, of eigenlijk, eerst nog europa rond. Want ik nam ze mee naar Linköping, Nice en Toulouse voordat ze Amsterdamse bodem raakten. En nu, eindelijk, home sweet home, na vijf dagen europa rond te zijn gegaan. Ik ben nog steeds verliefd op ze.
Ze zijn van de H&M en waren slechts 15 euro. Ik zag ze al bij veel bloggers maar was zelf nog niet helemaal overtuigd. Maar tijdens mijn zoektocht naar comfortabele schoenen (die ik namelijk niet echt had meegenomen in mijn koffer voor mijn 5 daagse vliegtrip) stuitte ik op deze pareltjes. En ze waren nog in mijn maat ook. Wat vinden jullie ervan?
English translation
We met in Bologna, my new loves and I. And they had to come home with me, or actually, first they had to travel around in Europe for five days. I showed them Linköping, Nice and Toulouse before they touched Amsterdam ground. And now, finally, home sweet home after five days of flying around. And I'm still madly in love.
They are from H&M and were 15 euro. I already noticed them on a lot of bloggers but was not completely attracted to them yet. But during my search for comfortable shoes (which I forgot to bring with me on my flight trip) I ran into these beauties. And they were available in my size! What do you think?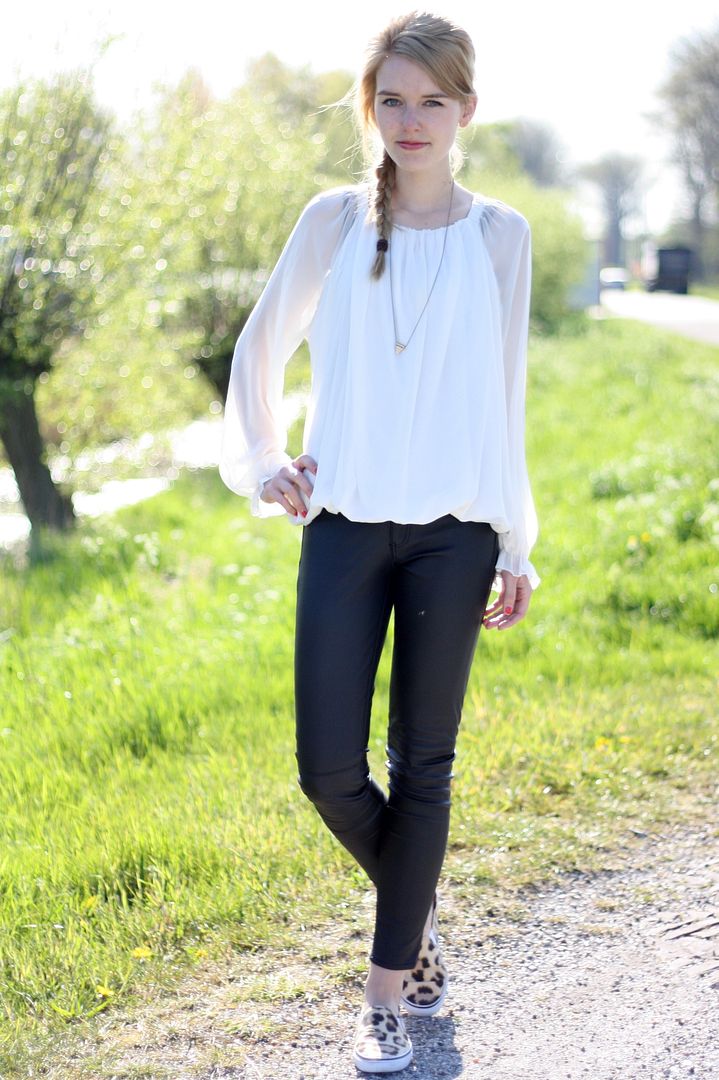 THRIFTED BLOUSE / H&M FAUX LEATHER PANTS / PRIMARK DENIM JACKET / H&M LEOPARD SLIPONS