We're on holiday now and all my posts are pre-scheduled! Wanna follow me? Check out my instagram (@shalane89)
Ik mag dan inmiddels 25 zijn, maar ik ben echt gek op de divided afdeling van h&m. Als ik het goed begrijp is deze eigenlijk voor tieners, maar ik kan er ook altijd slagen. En mijn liefde voor croptops en cropped sweaters groeit steeds meer. Deze is dan ook van de h&m welke ik in de uitverkoop vond. Ik draag hem samen met mijn favoriete skinnyjeans van topshop, de joni high waisted. En natuurlijk mijn favoriete schoentjes, de leopard slip ons welke ook van h&m zijn.
English translation

I might be 25 years old, but I'm madly in love with the divided section of H&M. Correct me if I'm wrong but I think it's more for teenagers, which I'm not, but I don't care. I always find cute items from this section. And also my love for croptops and cropped sweaters is growing and developing even more. This cropped sweater (peach!) is from the H&M divided section and I found it in sale a while ago. I'm wearing it with my all time favorite high waisted skinnyjeans from topshop, Joni. And ofcourse my favorite shoes as well, the leopard slip ons from H&M.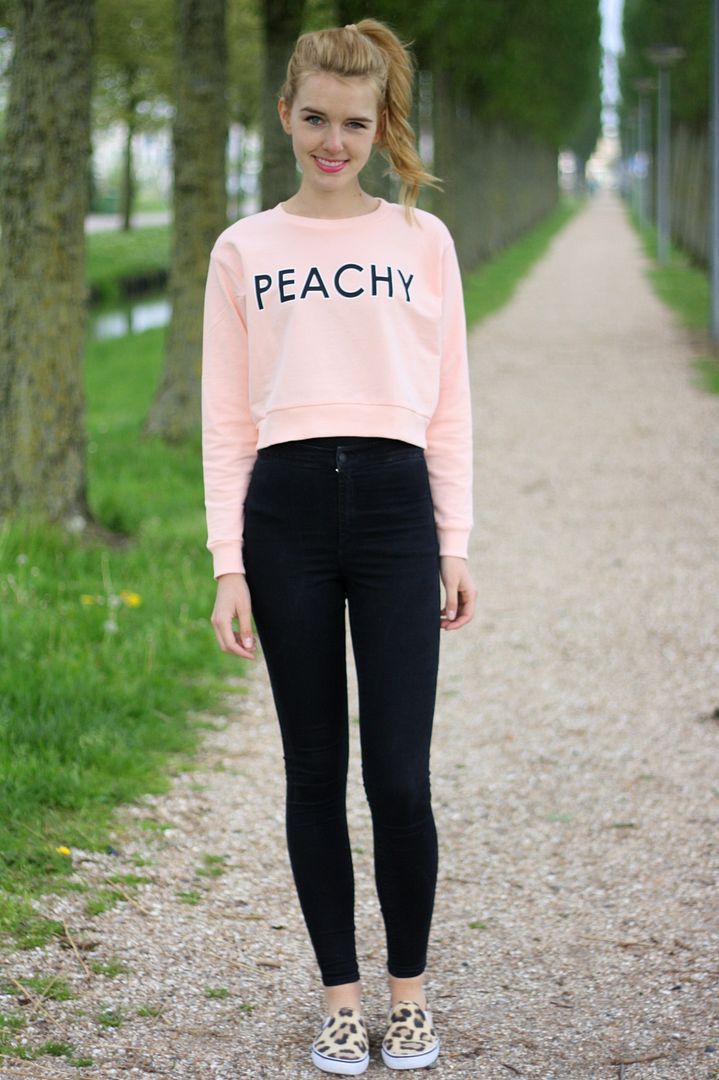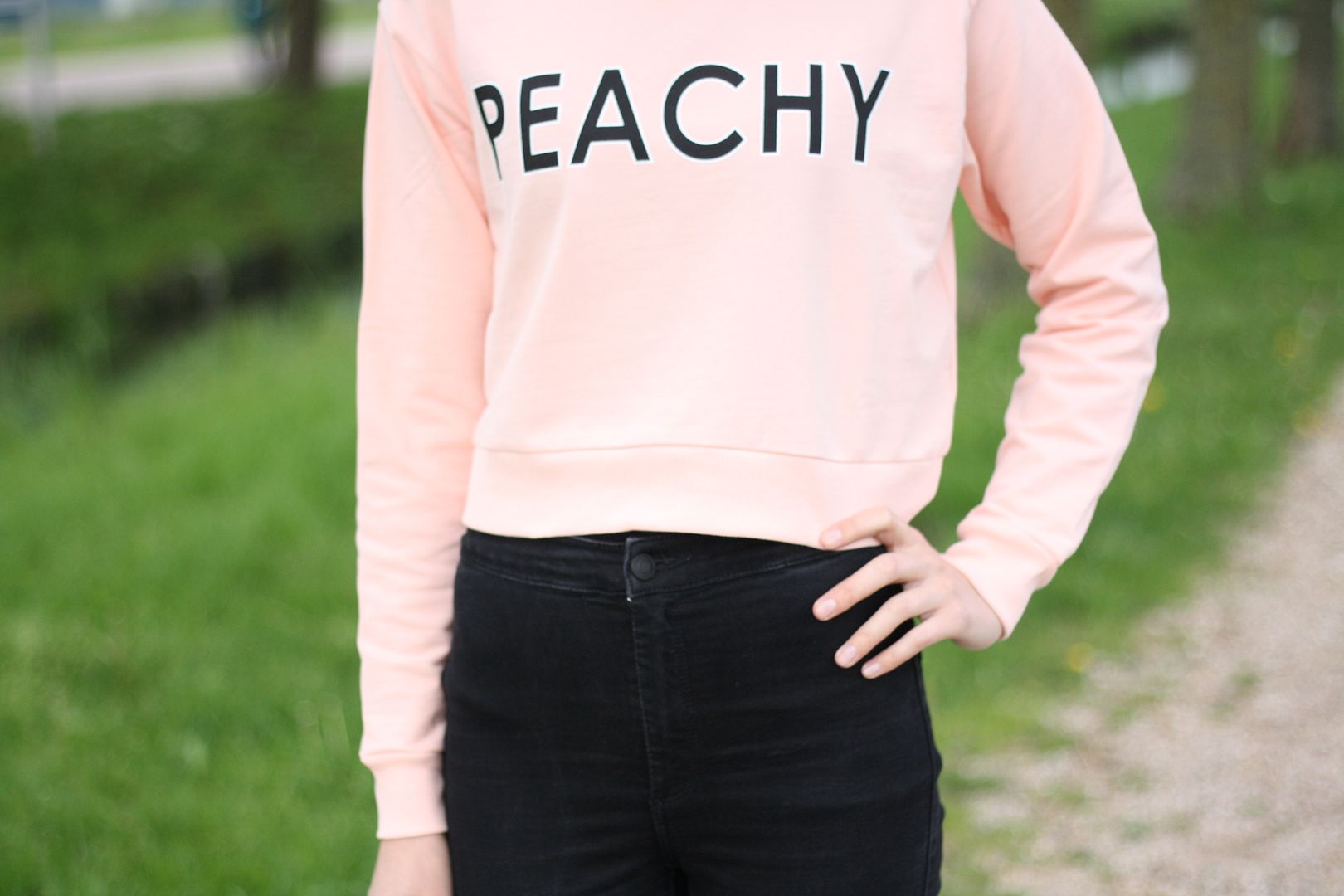 H&M CROPPED SWEATER € 14 (SALE) / TOPSHOP JONI SKINNYJEANS € 48 / H&M LEOPARD SLIPONS € 15