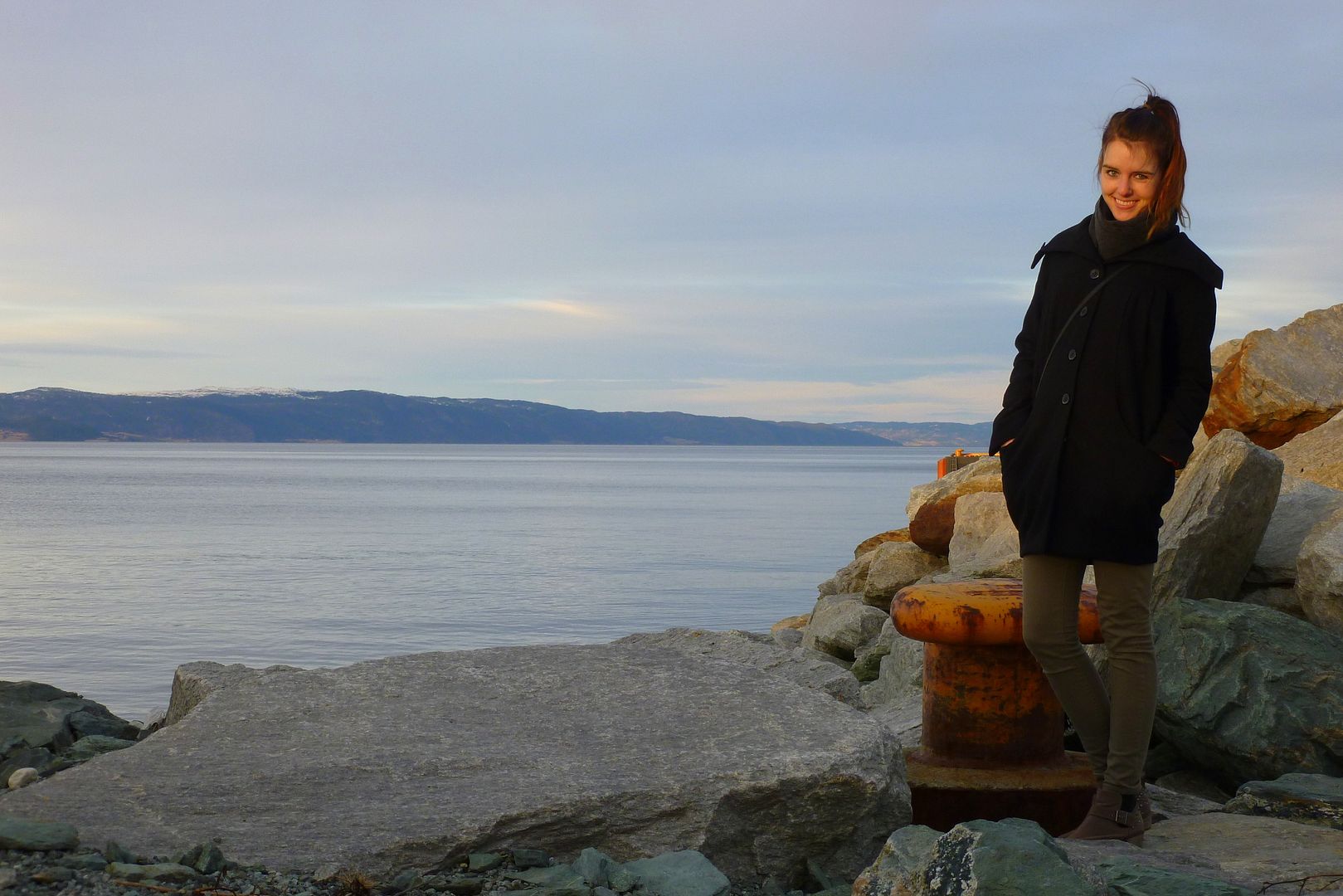 Hi loves!
Trondheim is een van mijn meest favoriete bestemmingen (ik werk als stewardess). En onlangs heeft het bedrijf ons verhuisd naar een nieuw hotel vlak bij de haven. Mijn kamer had werkelijk een fantastisch uitzicht op de fjorden en de gym die het hotel heeft is echt gigantisch!
Noorwegen blijft mooi, de natuur is zo prachtig en de mensen zo lief! Iedereen spreekt goed engels en daarnaast hebben de meeste echt wel gevoel voor stijl! Dus ik vind het altijd heerlijk om even een dag in dat prachtige land te zijn. Na twee uur in de gym te zijn geweest ben ik nog even tijdens zonsondergang een rondje buiten wezen wandelen. Wat een prachtig helder weer, te gek voor foto's! Ik heb namelijk een nieuwe telefoon, een samsung galaxy s4 en zoals je begrijpt moest de camera even uitgetest worden. Ik hoop dat je de foto's mooi vind 🙂

English translation
Hi loves,
Trondheim is one of my favorite destinations (I work as a flight attendant). Recently our company has changed our hotel to one which is close to the harbor. My room had the most magnificent view over the fjords and the gym in the hotel is gigantic! It's huuuuuge!
Norway is such a beautiful country: the nature is amazing and the people are very sweet. I think all the people speak english very well and besides that the norwegians do have a great sense of style! So I always love to nightstop in Norway. After two hours in the gym I went outside to shoot pictures during the sunset. The weather was beautiful: bright blue skies, amazing for photos! I have a new phone, a samsung galaxy s4 and as you may understand I wanted to test the camera. So I hope you enjoy the pictures 🙂
xoxo Shalane