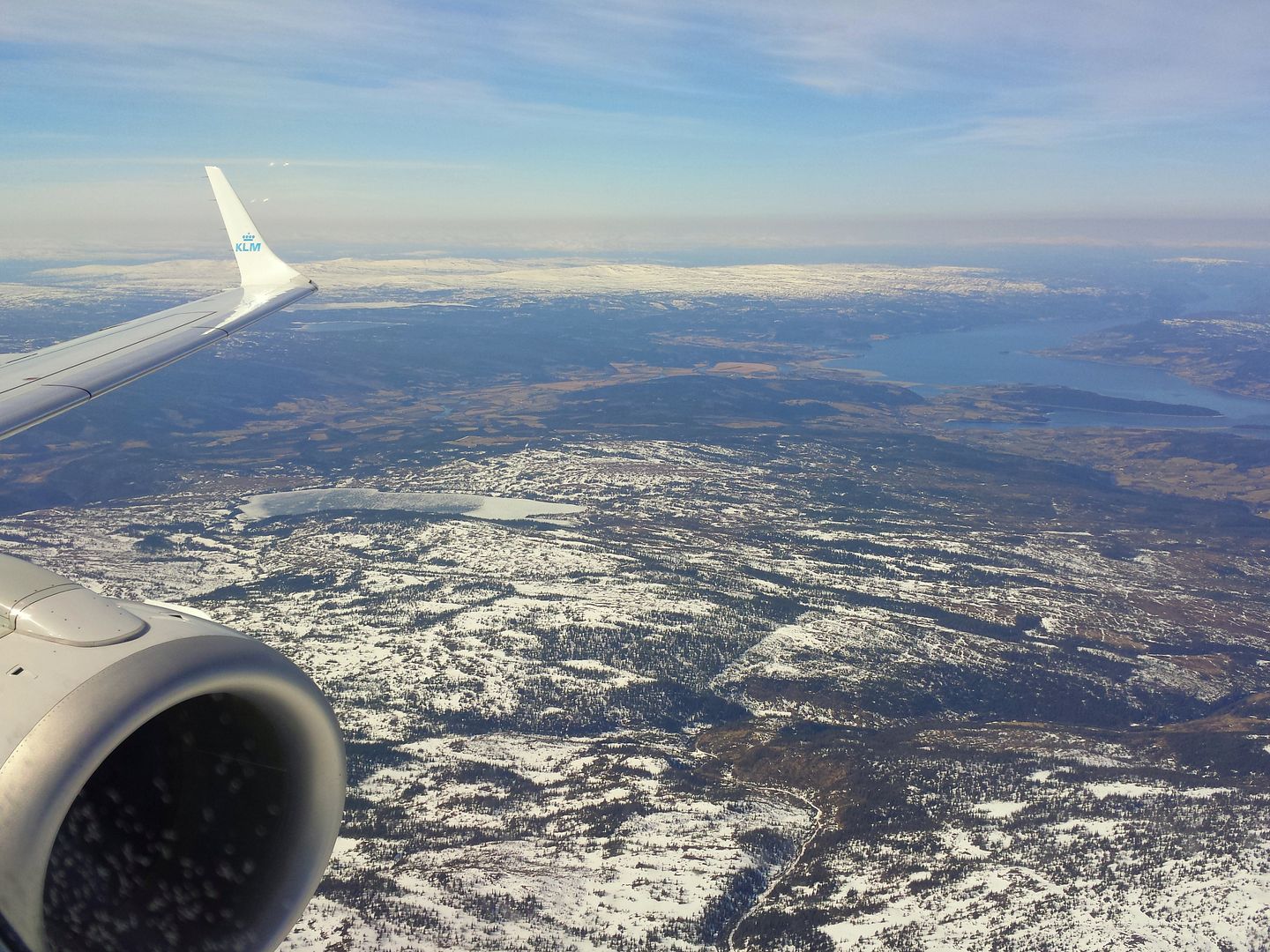 24 April was ik jarig, 25 werd ik die dag. En zoals altijd was ik aan het werk. Dit keer ook expres, want ik had een reis aangevraagd met de gedachte om mijn moeder mee te nemen. Ik kreeg een super goede nachtstop in Trondheim, Noorwegen en we zouden al om 12 uur 's middags in het hotel aankomen.
Dus boekte ik het ticket en mijn moeder ging voor de allereerste keer met mij mee. Ik werd al drie jaar bij dit bedrijf, maar het was er nog niet van gekomen. Het was zo leuk! Mijn moeder vond het helemaal te gek en ze mocht de landing in Trondheim meemaken in de cockpit. Ook op de terugweg naar Amsterdam zat ze in de cockpit, super! In Trondheim hadden we ook echt de tijd van ons leven. Ik liet haar de stad zien en nam haar daarna mee in het trammetje de bergen in, om te genieten bij een bevroren meer. Het was prachtig weer, strakblauw en 17 graden, heerlijk! Tijdens de zonsondergang genoten we van een lekker diner in de skybar van ons hotel, met uitzicht op de fjorden. Dit was by far mijn beste verjaardag!
English translation

The 24th of april was my birthday, I turned 25 that day. And as always I was working. But this time I specially requested a trip because I wanted to take my mum with me. On my roster was a beautiful layover in Trondheim, Norway, where we would arrive at noon.
So I booked the ticket for my mum and she joined me on my flight for the very first time. I'm working as a flight attendant now for over three years, but finally it was the time to take her with me. It was so much fun and my mother absolutely loved it. During the landing in Trondheim she sat in the cockpit, an experience she will never forget. In Trondheim we had an absolutely fabulous time, I showed her the beautiful city and took her to a frozen lake. The weather was also beautiful: blue skies and 17 degrees, I couldn't have wished for moer. We enjoyed a lovely diner during the sunset in the hotels skybar. This was by far my best birthday.