Het is eindelijk weer tijd voor een reisverslag. Dit keer Vang Vieng in Laos. Vanuit Kuala Lumpur hebben we met Airasia de vroege ochtendvlucht genomen naar Vientiane, de hoofdstad van Laos. Eenmaal geland zijn we direct op zoek gegaan naar de bus wat eigenlijk nog best moeilijk bleek te zijn. Onze taxi chauffeur wilde ons alleen bij het minivan bus station afzetten waar we dus met de minivan naar Vang Vieng moesten. Toen we eenmaal zaten hebben we nog dik een uur moeten wachten tot het busje volgepropt was en we eindelijk konden beginnen aan de 4 uur durende rit van hel (want: slechte wegen in Laos) naar Vang Vieng. Klik snel hieronder voor meer!
English translation

It's finally time for another travel post from our South East Asia trip two months ago. This time it's about our second destination, Vang Vieng in Laos. From Kuala Lumpur we took the early morning flight with Airasia to Vientiane, the capital of Laos. After landing we directly got on a taxi which took us to the minivan station where we had to take a minivan to Vang Vieng. After getting in a minivan we had to wait over an hour until the van was completely full (too full) before we could commence our 4 hour long ride to Vang Vieng. It was a ride from hell since the roads are really bad in Laos, lots of bumps and holes. Make sure to click the read more button to see our pictures and story!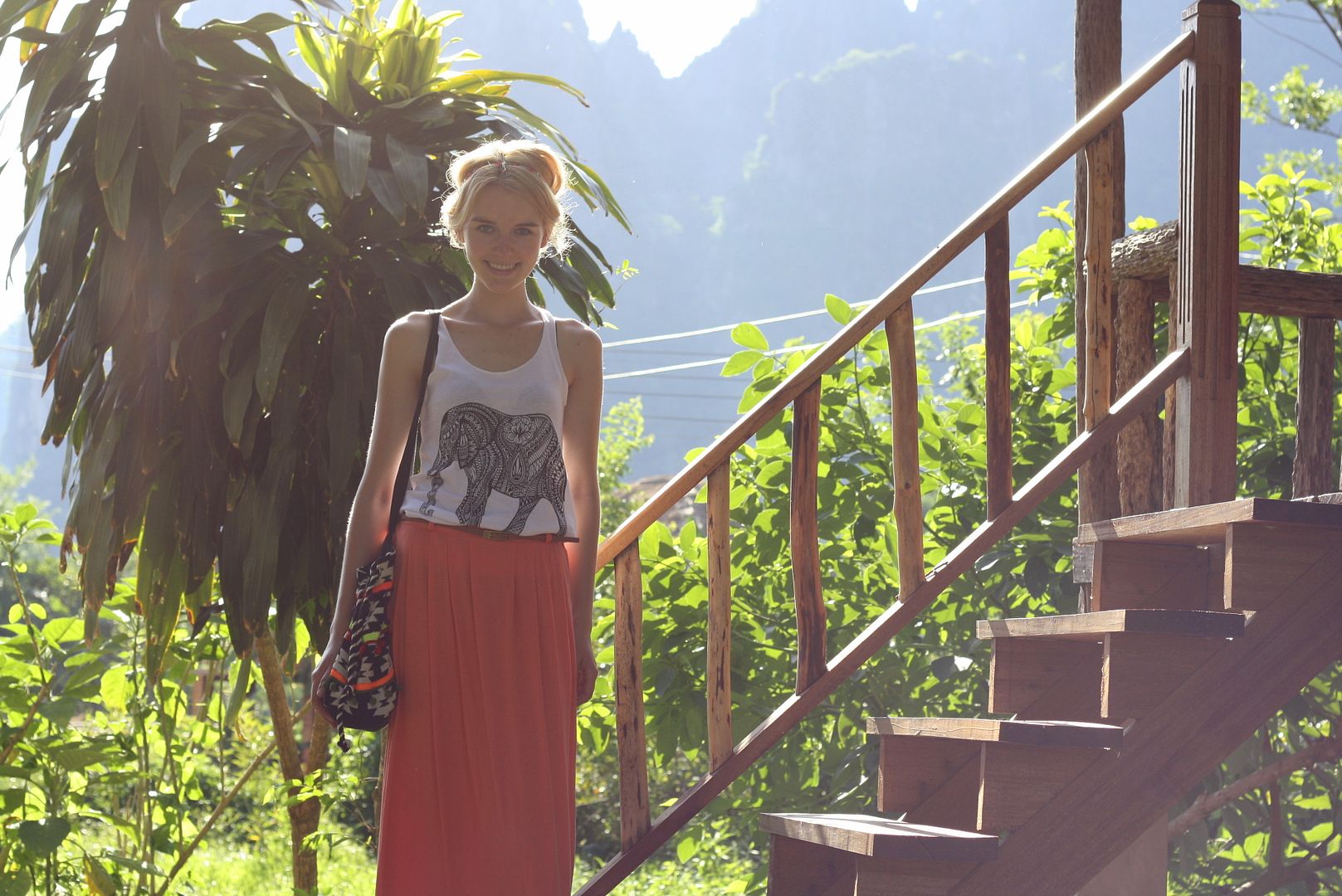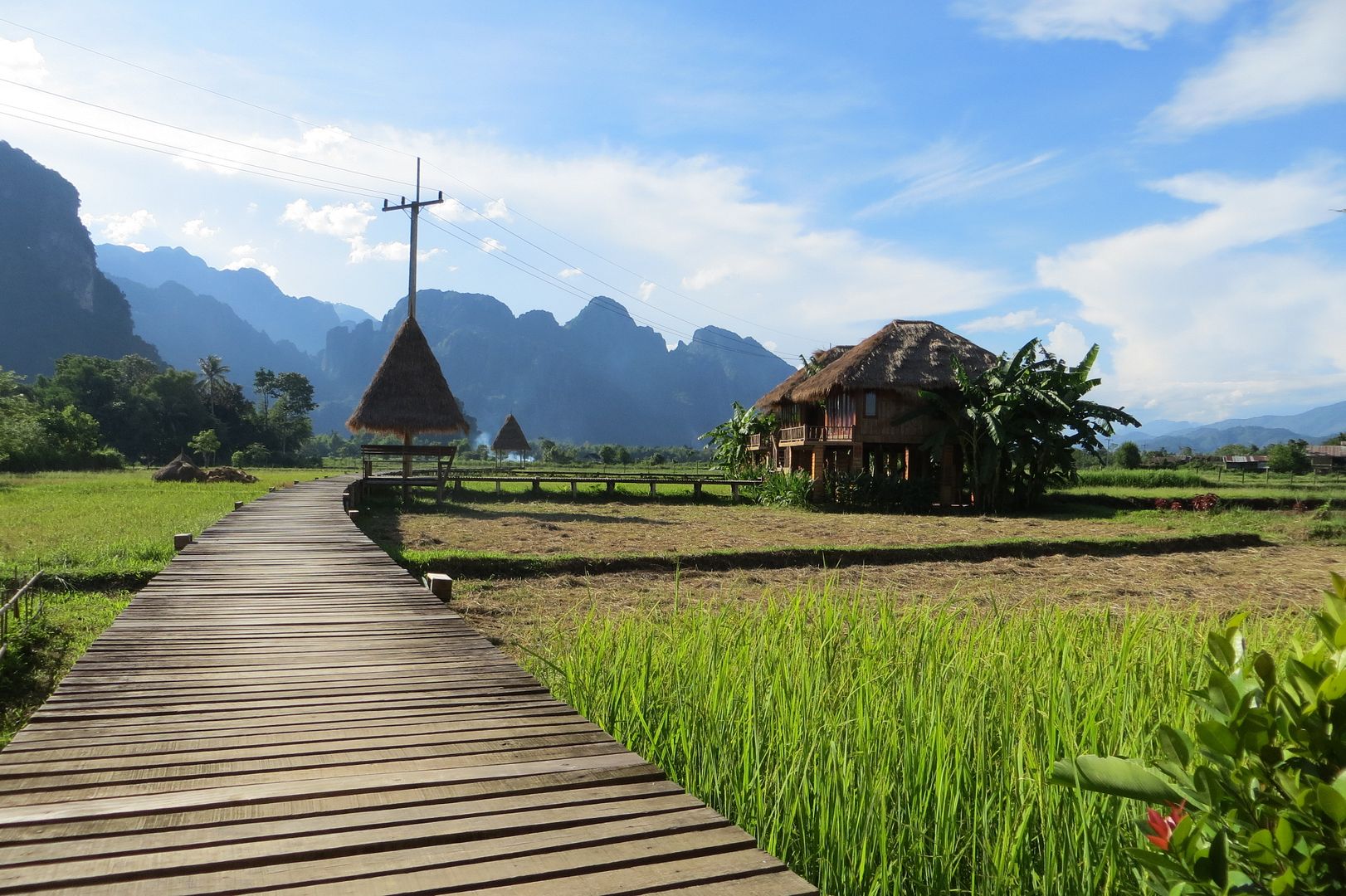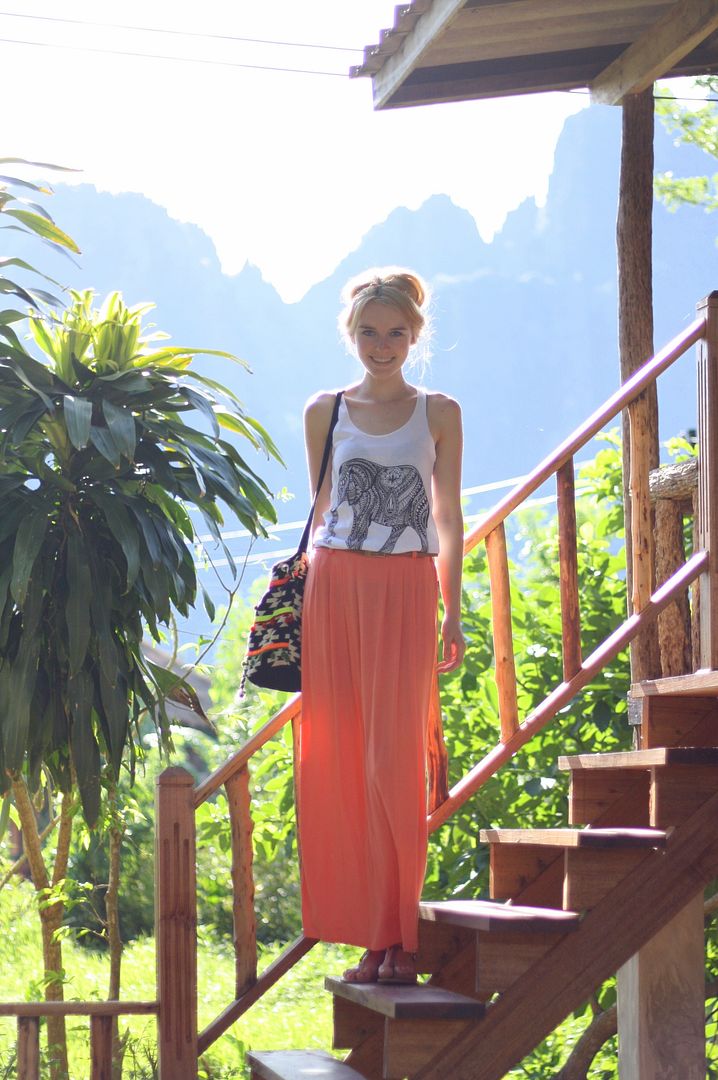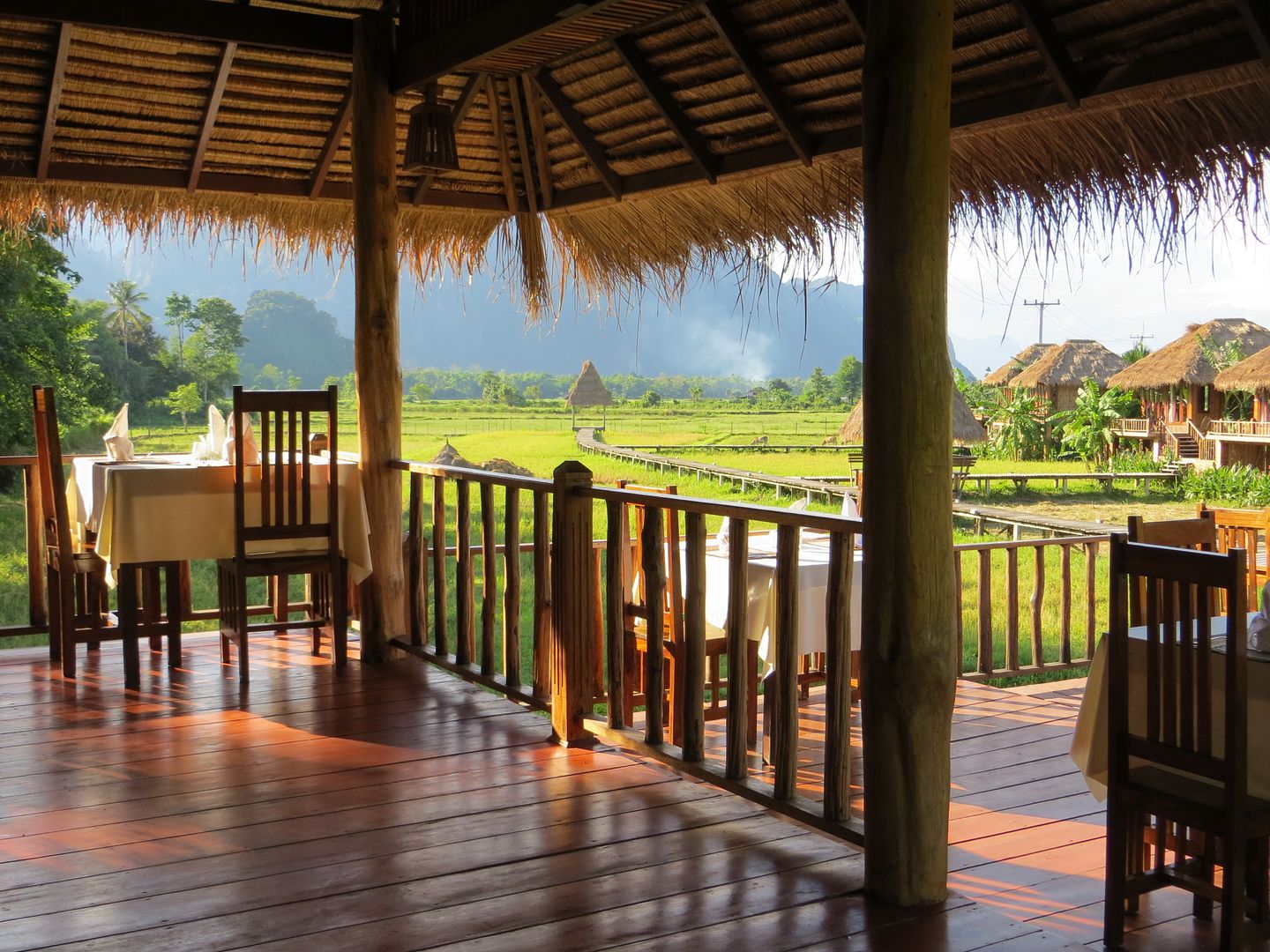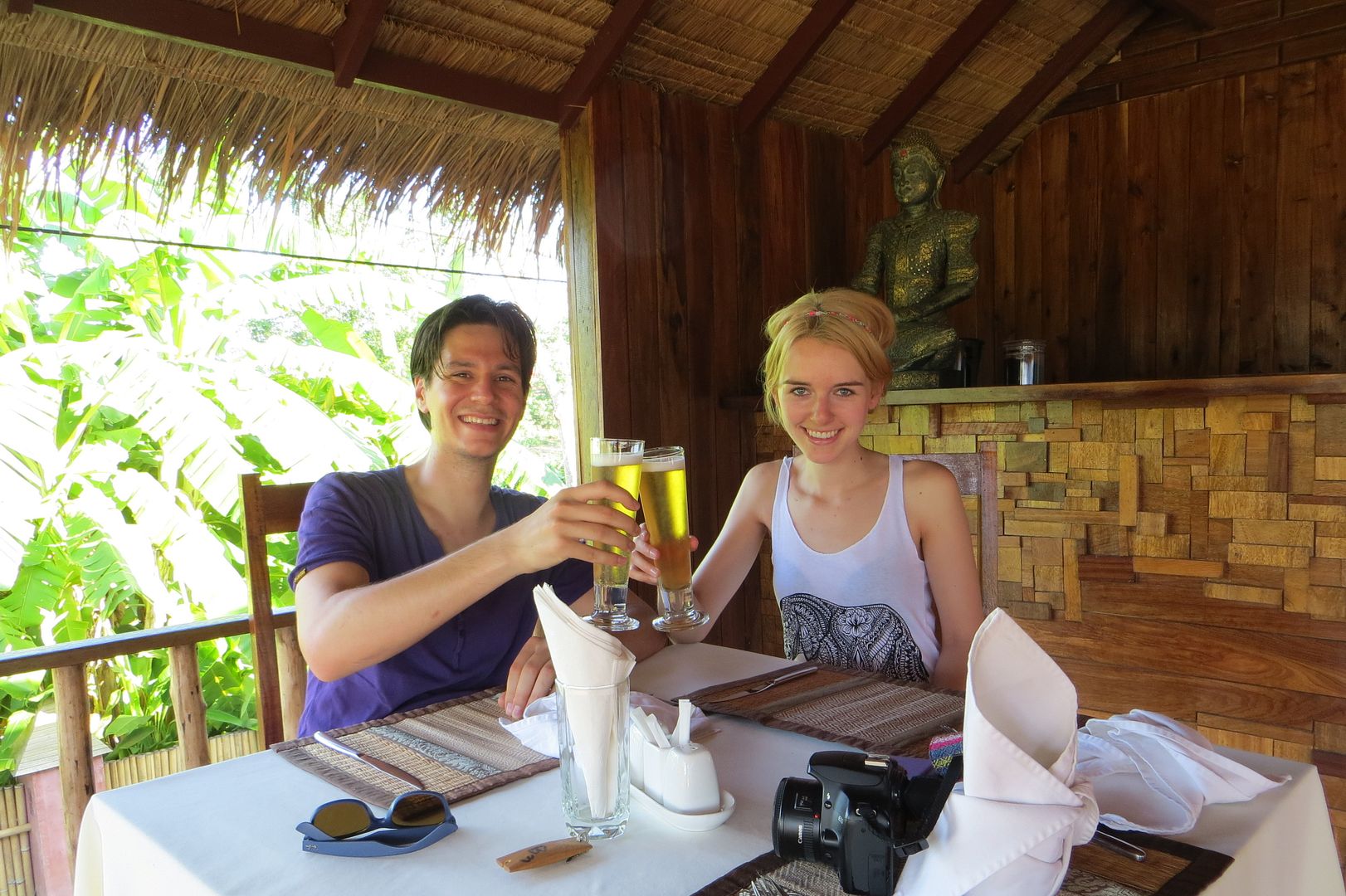 We stayed in the Vieng Tara Villa's located on the other side of the river in Vang Vieng. They were a bit difficult to find however upon arrival we were so happy; this place is really beautiful! We arrived around 3PM and wandered around for a while in the beautiful surroundings of the hotel. Afterwards the hotel made us a lovely diner and arranged a boat trip over the river nearby. It was the most perfect evening.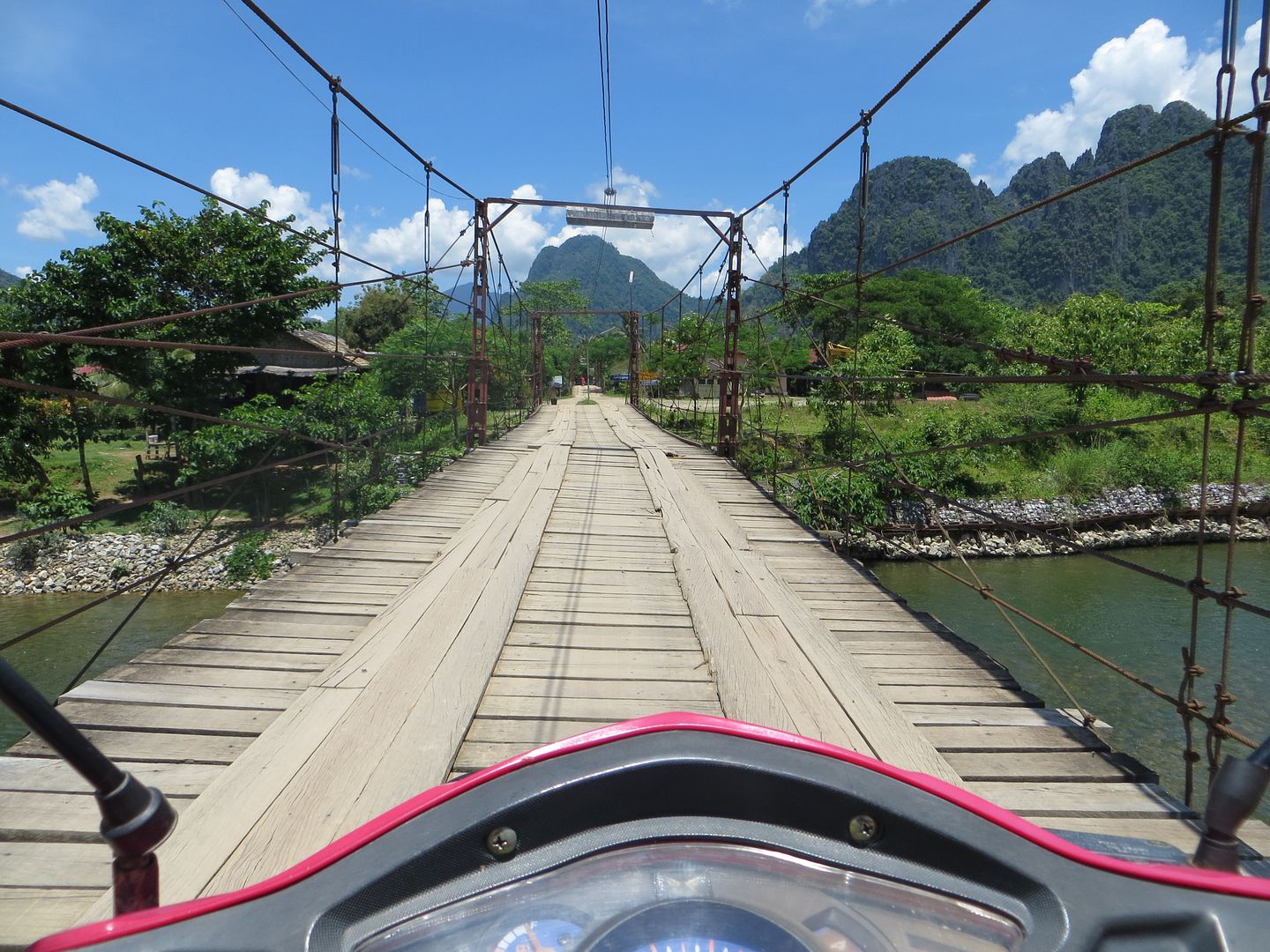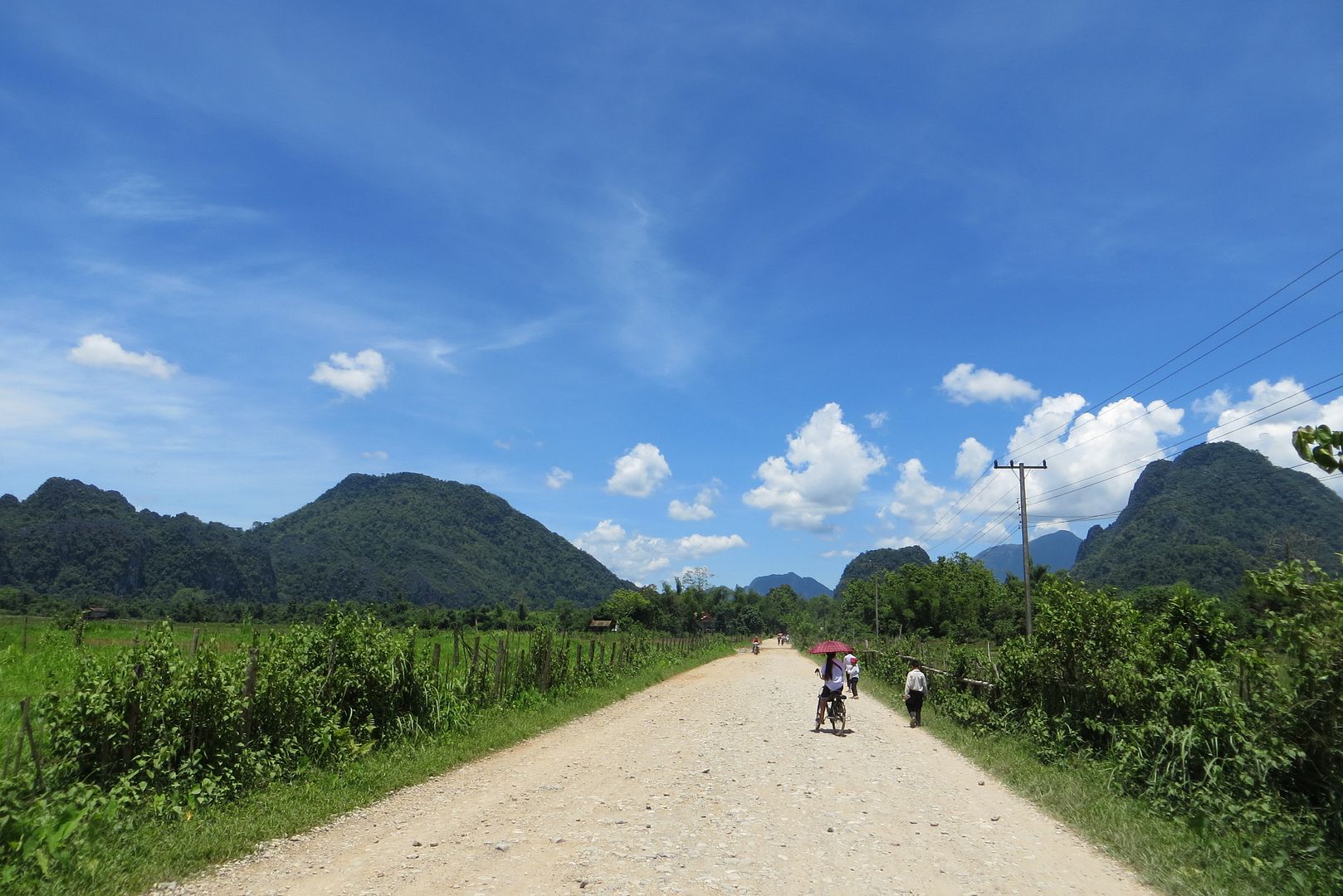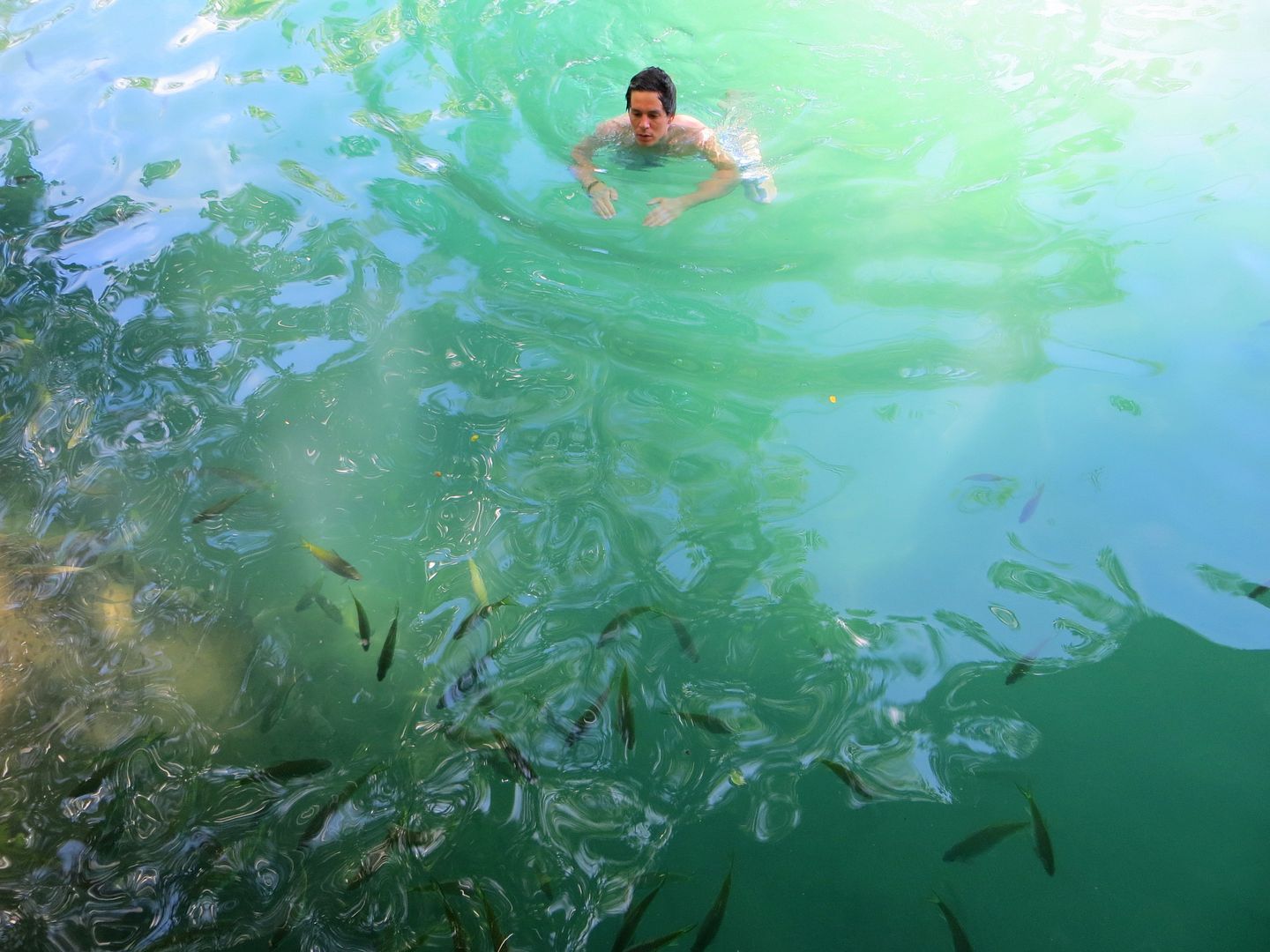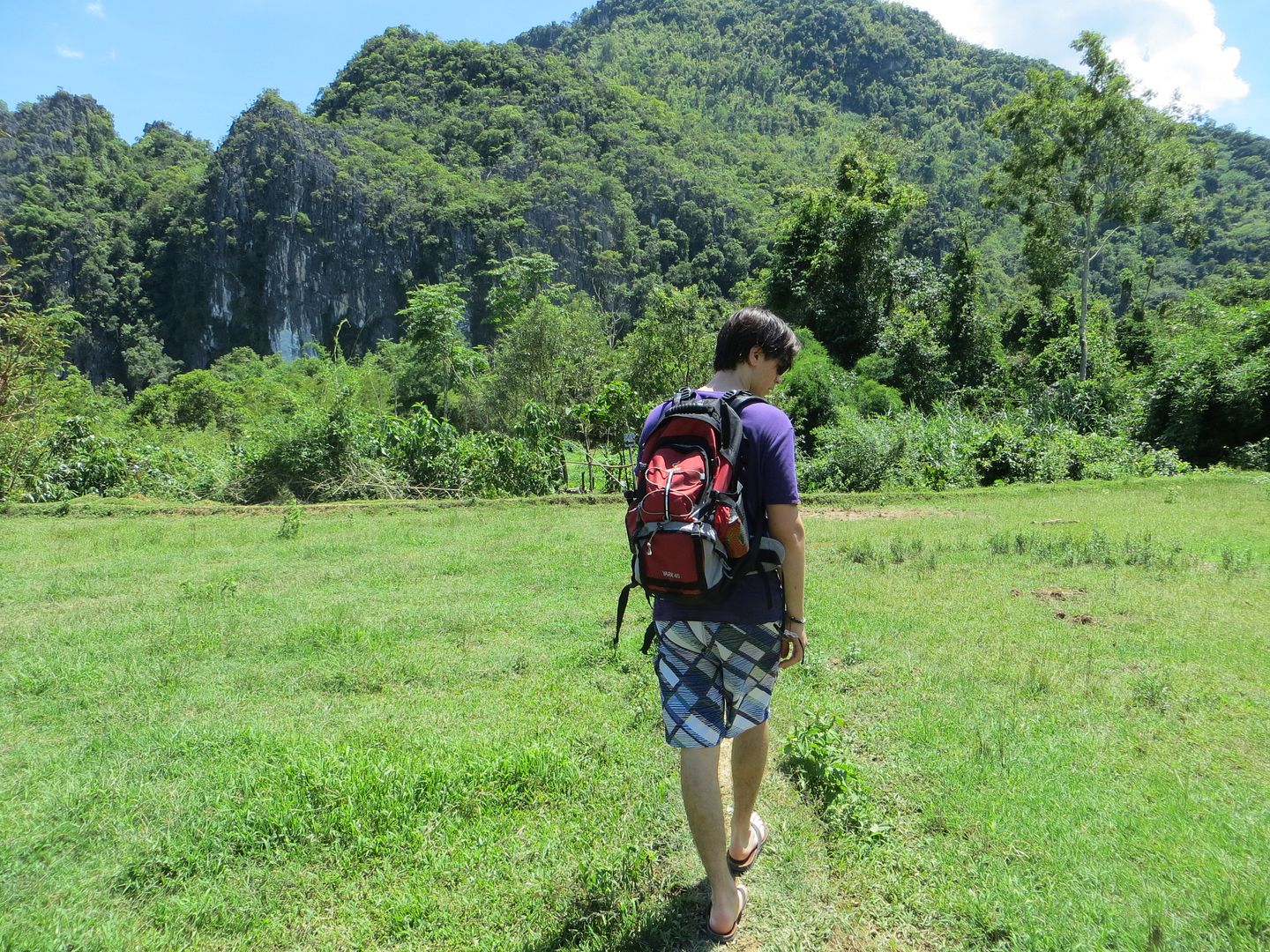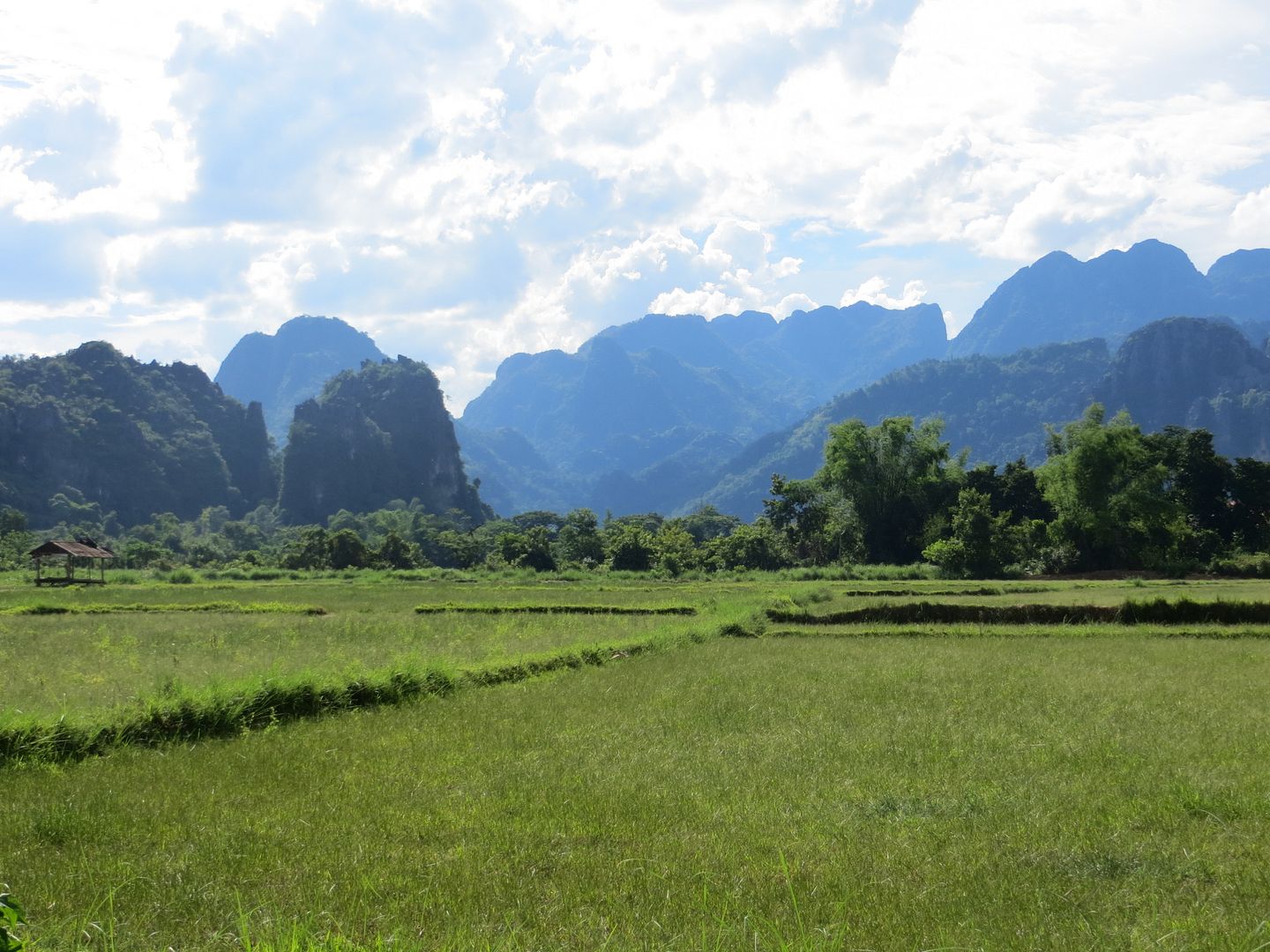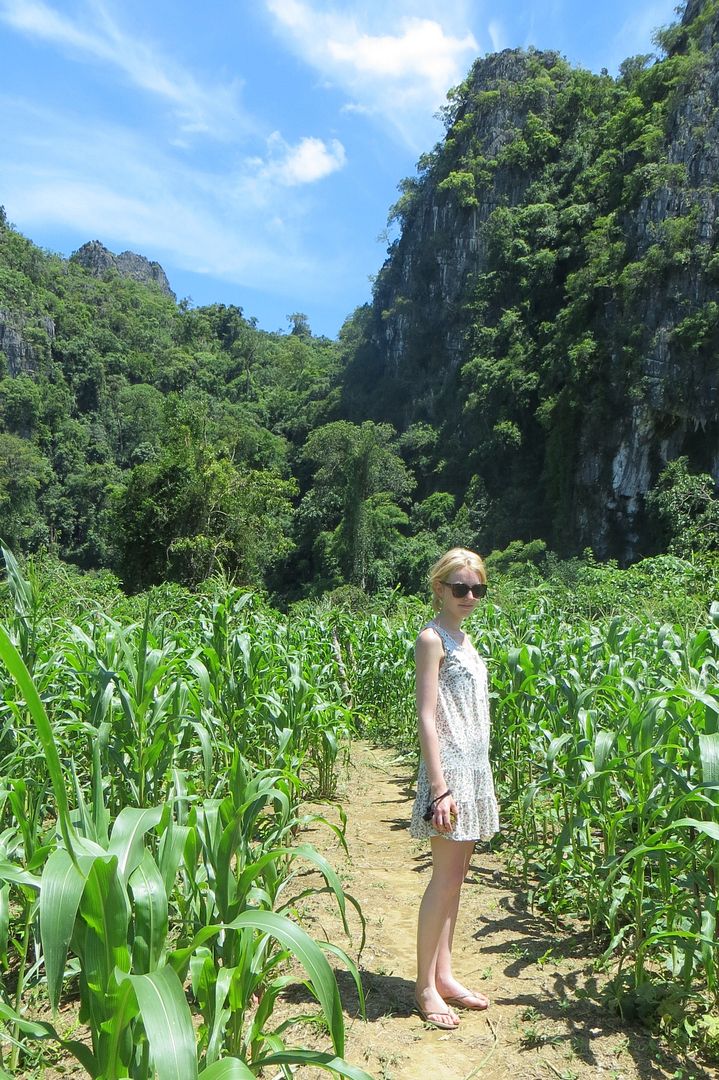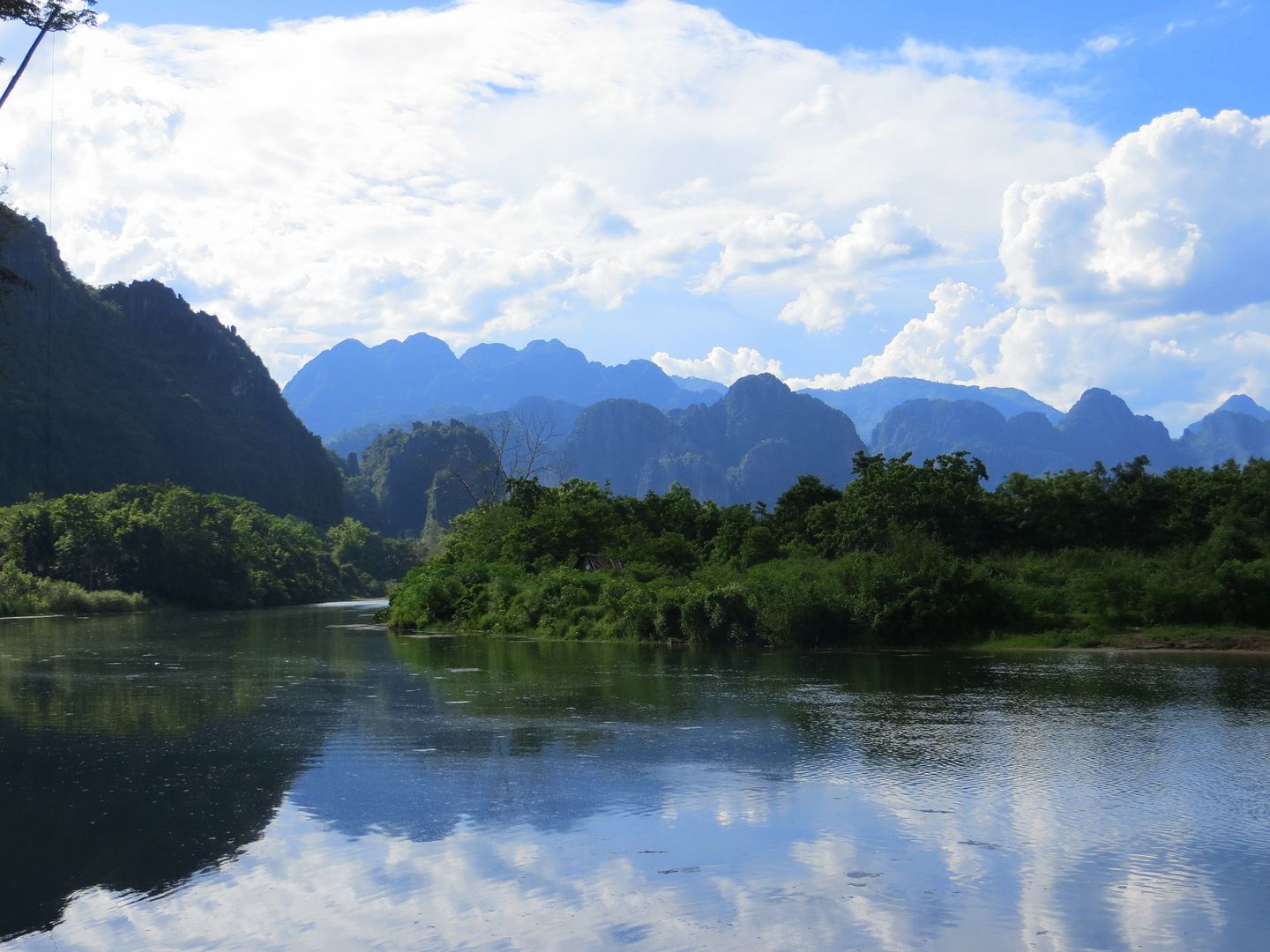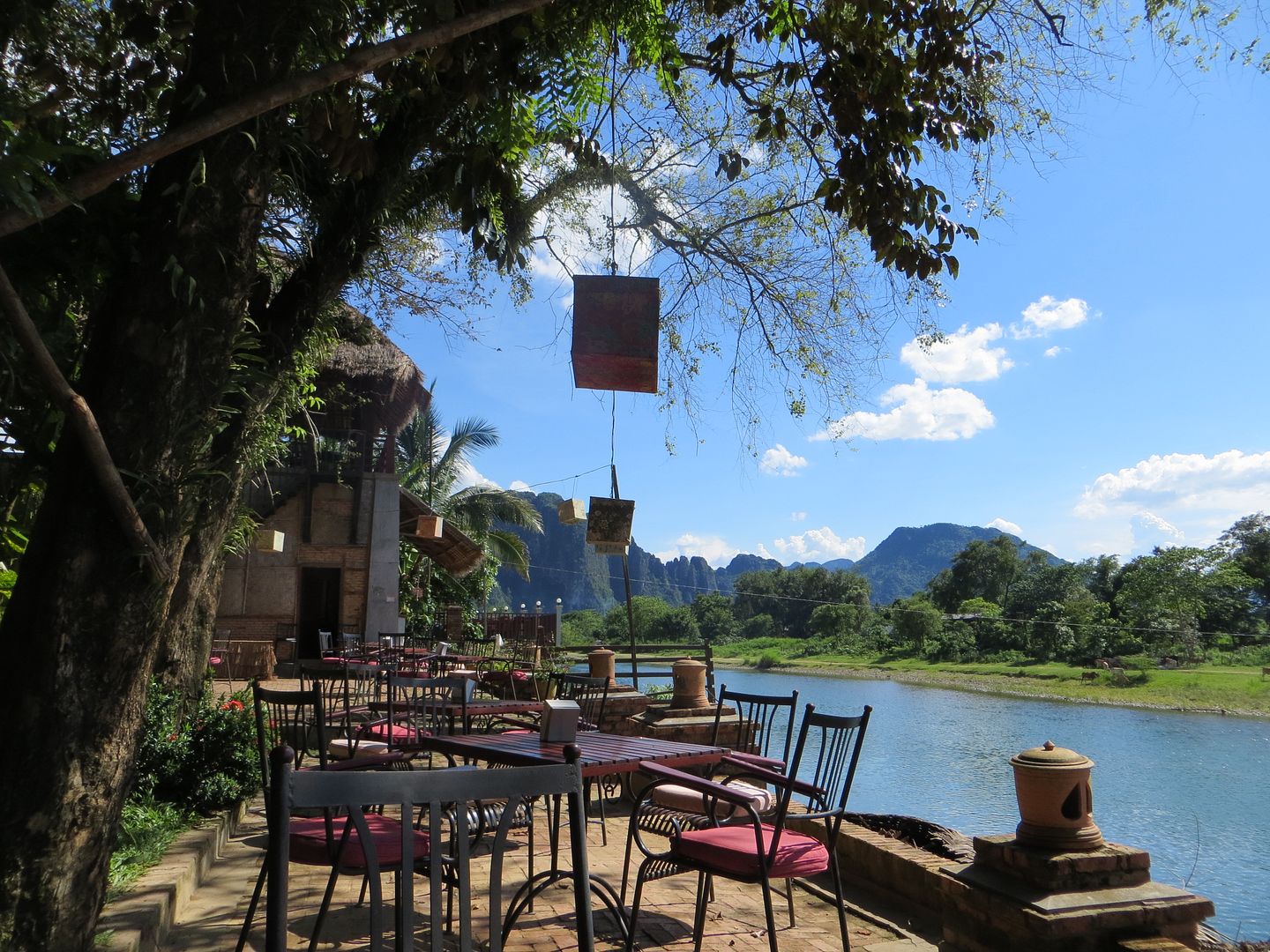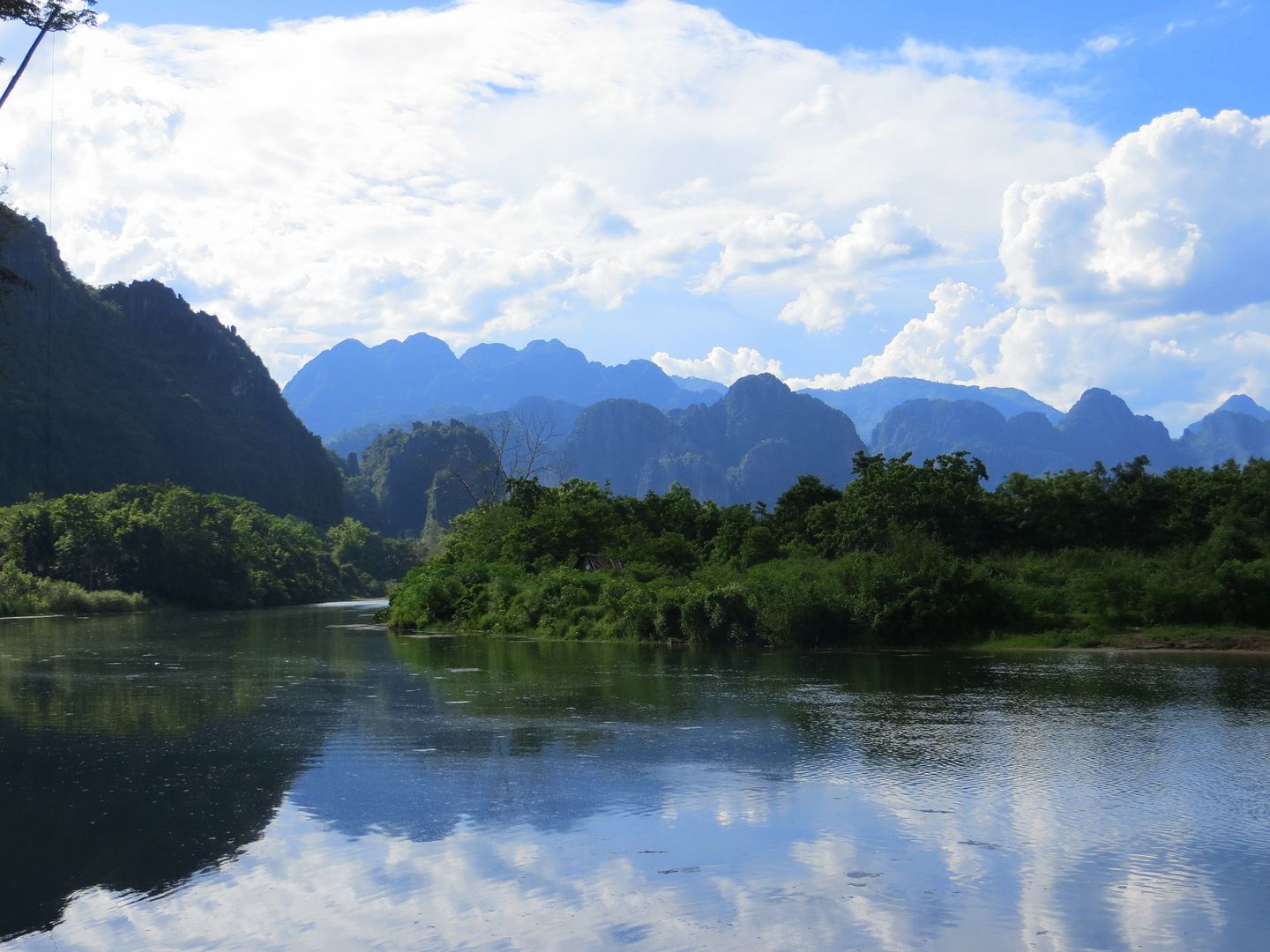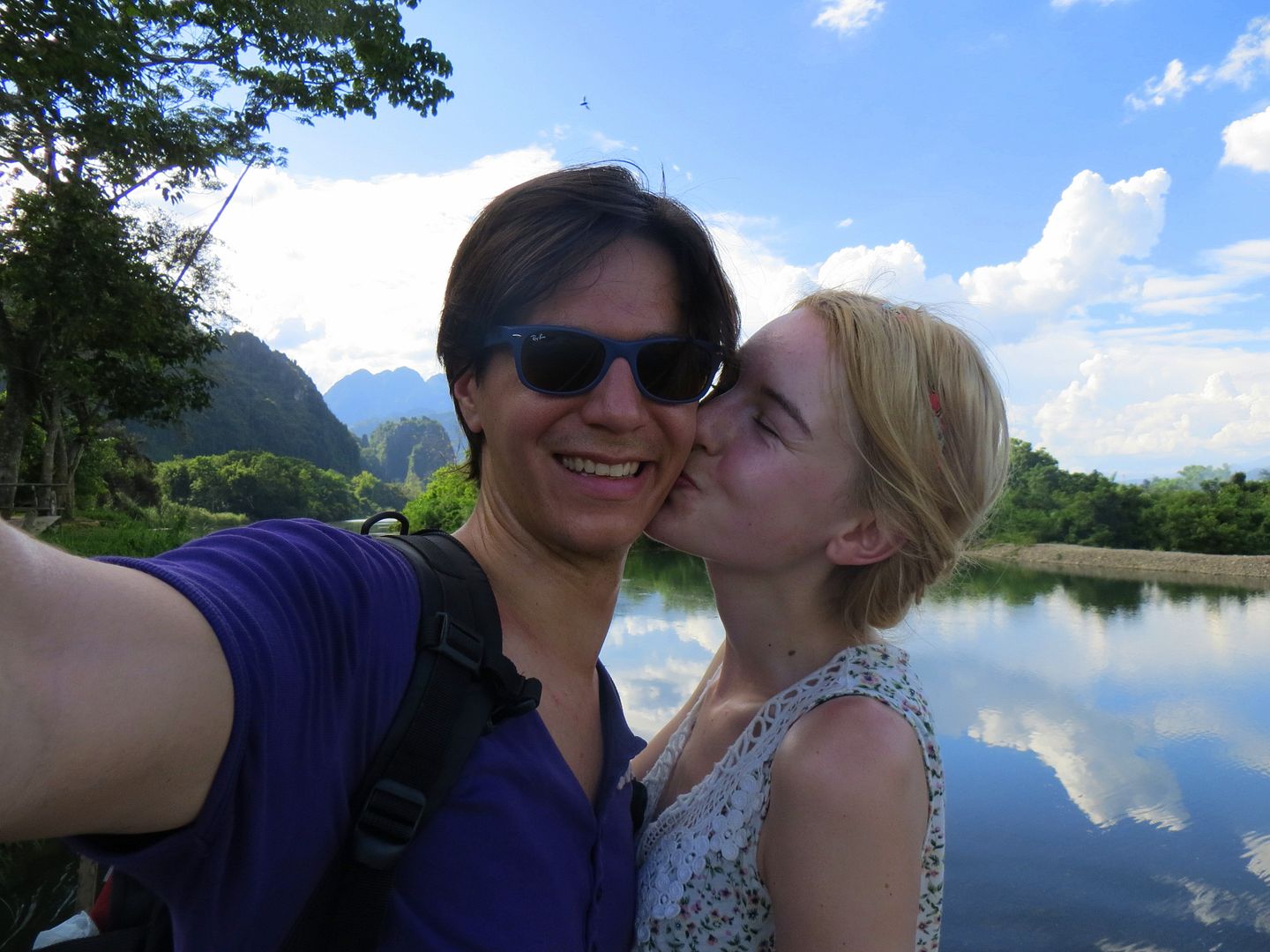 During our second and last day in Vang Vieng we rented a motorbike and our first destination was the beautiful Blue Lagoon. After twenty mintues on the motorbike crossing the rice paddy's in the burning sun the Blue Lagoon offered us a nice cooldown and Pim took a quick swim in the icecold pool. He was joined by a couple of fish who weren't really afraid of him. After the Blue Lagoon we drove to several caves but unfortunately we didn't bring the right 'gear' (we were on our flipflops, not such a smart idea). So we didn't went all in but just a little bit. It was a lot of fun though. Vang Vieng is very pretty. Luckily, the tubing thing is not really big anymore so it is a peaceful area. There's a lot you can do in the surroundings of Vang Vieng, it's a very pretty and comfortable layover on your way to Luang Prabang. Have you been to Vang Vieng?
PRIMARK MAXI SKIRT / PRIMARK TRIBAL TOP / H&M HEADBAND / THRIFTED DRESS