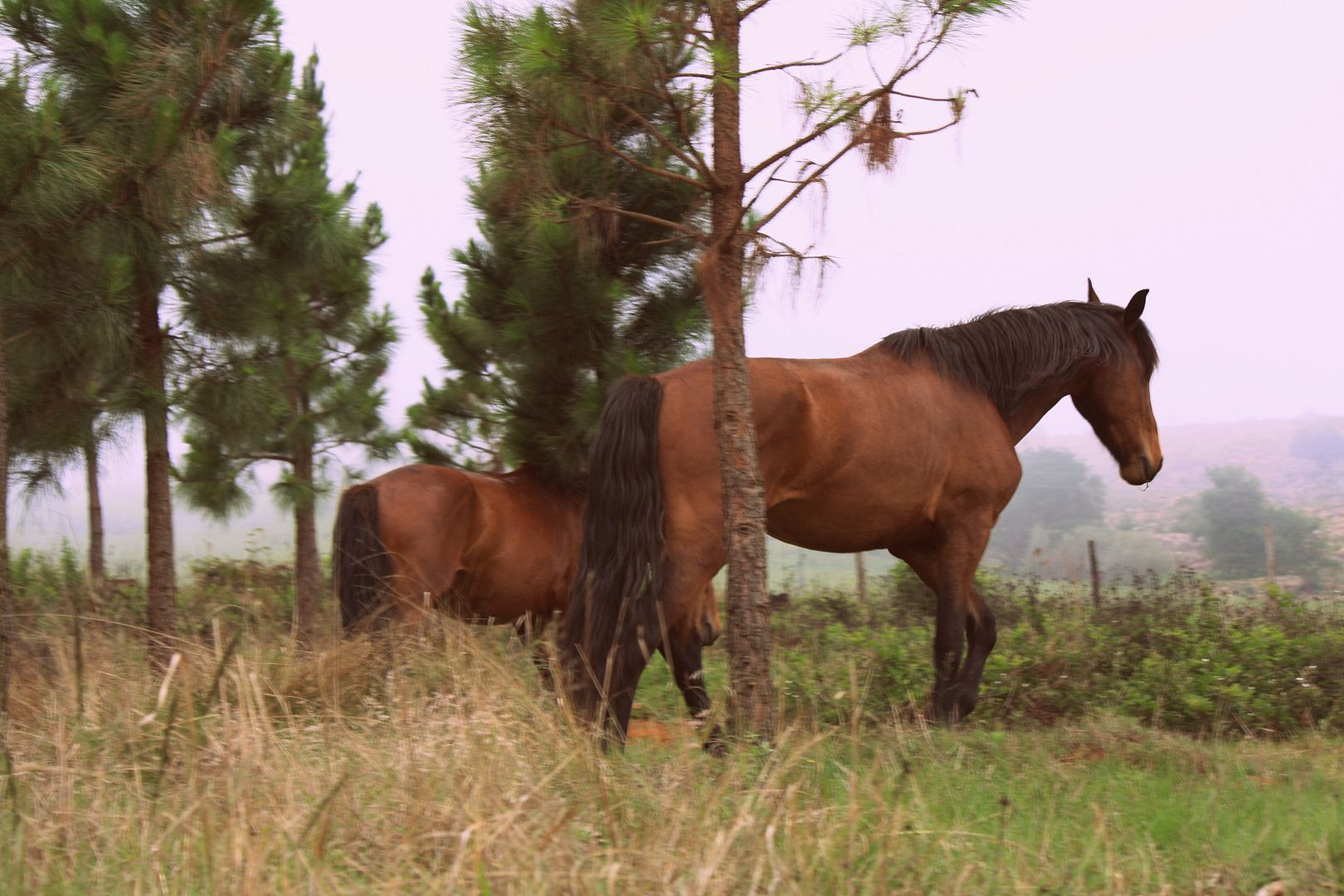 Hiya!
After 7 beautiful days in South Africa it was time to go back to Johannesburg. After our homemade breakfast in Ashbourne Hazyview we started driving to the south.
We stopped every two hours, as it would be a 6 hour ride to Joburg. We also stopped somewhere 35kms out of Nelspruit to see some horses. As you might know, I love horses. I discovered the opportunity to go horsebackriding in the valleys of Nelspruit and we thought it would be nice to do this on our last day. But it turned out we needed a reservation so there was no horsebackriding, but we did see two beautiful horses and even better: wild horses!
And after almost 7 hours in the car we arrived at the airport of Joburg around 8PM. We were both very tired and it was a very intense holiday, but each activity was worth it! The flight back home (which departed around midnight) was long, very long, and very sleepless. The boy and I have trouble sleeping while sitting upright. So we were awake the entire 11 hour flight. But again, everything was worth it. We had the best time! And I would highly recommend South Africa to each and every one of you! We both would love to go back and to see Capetown as well.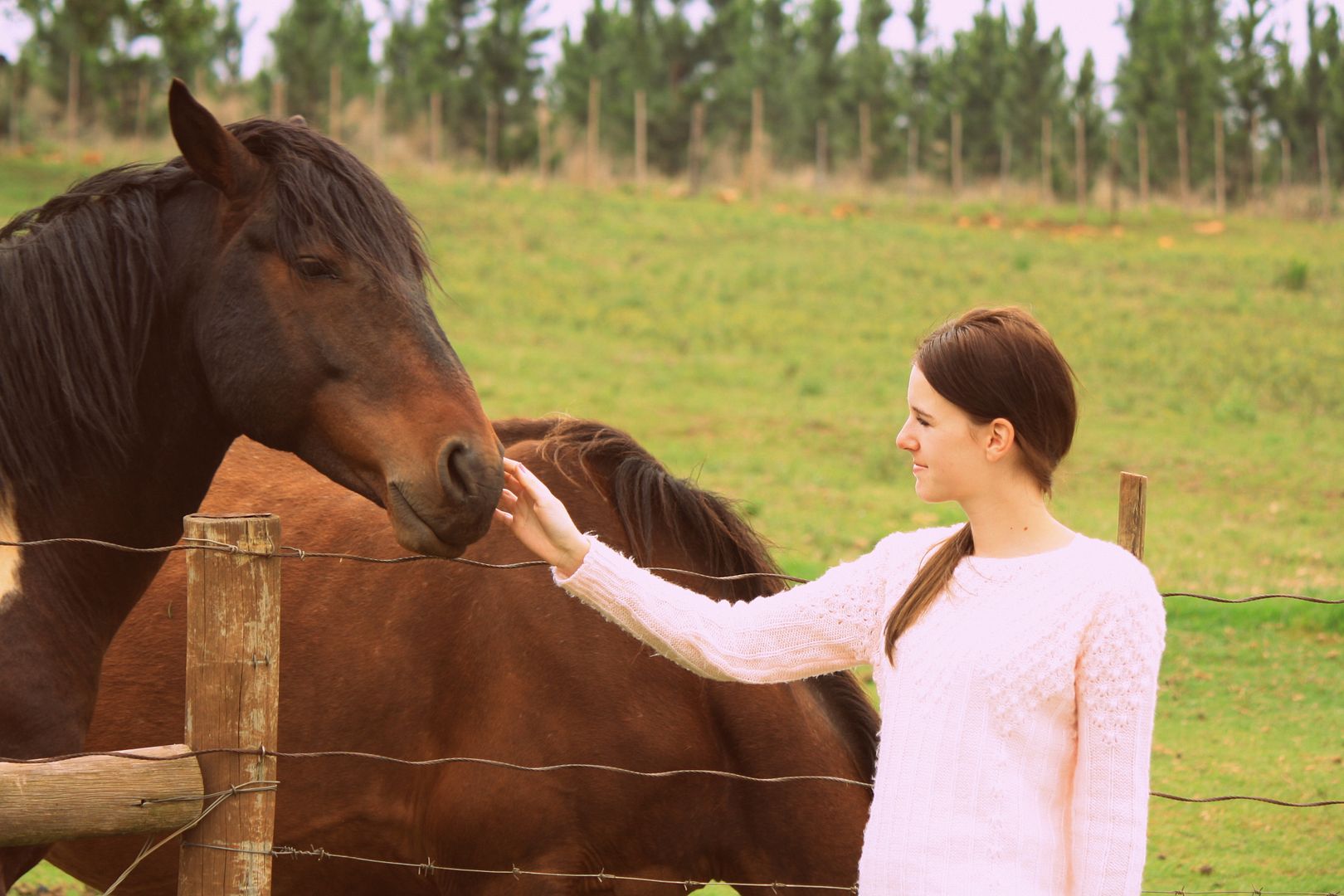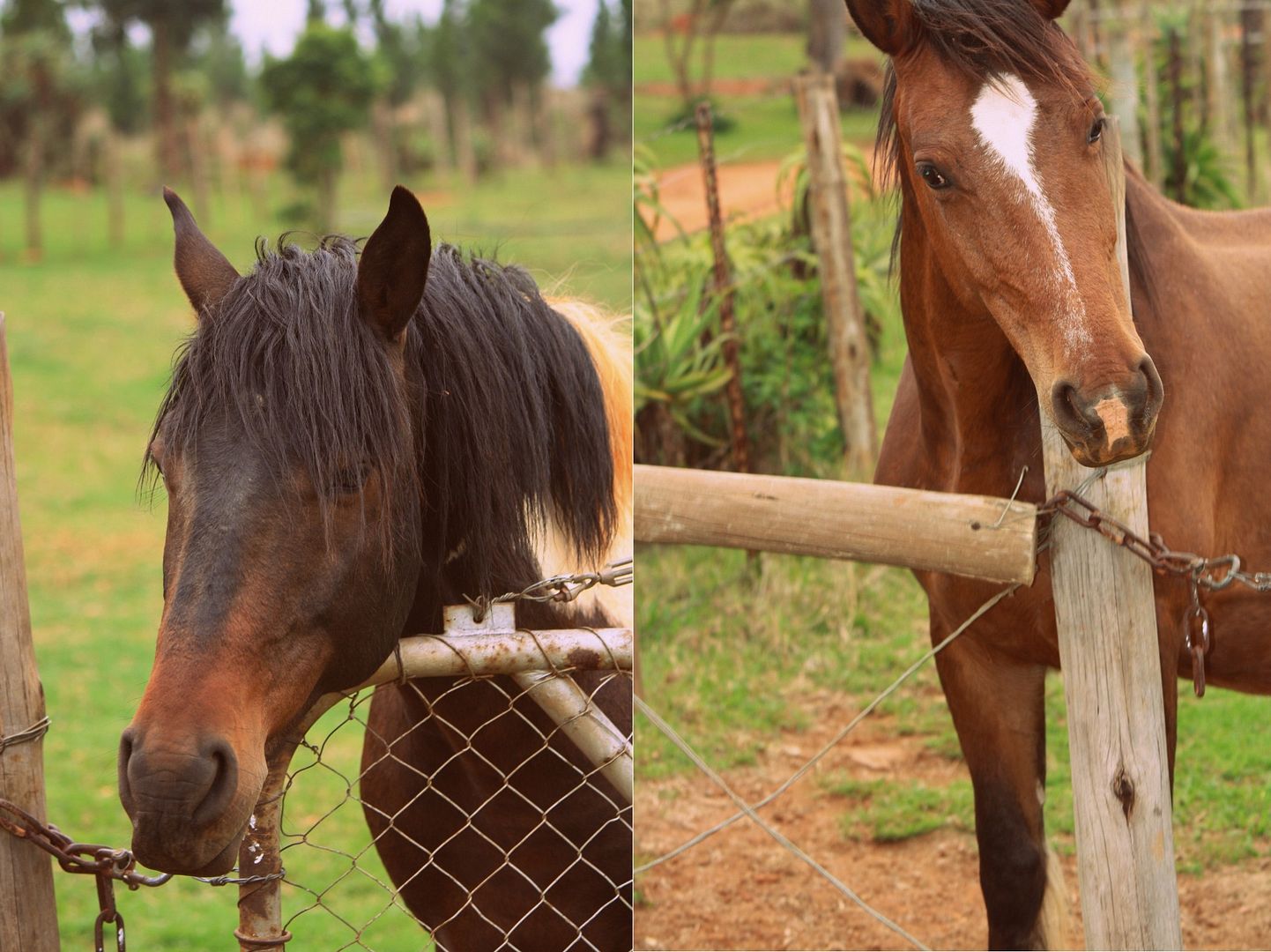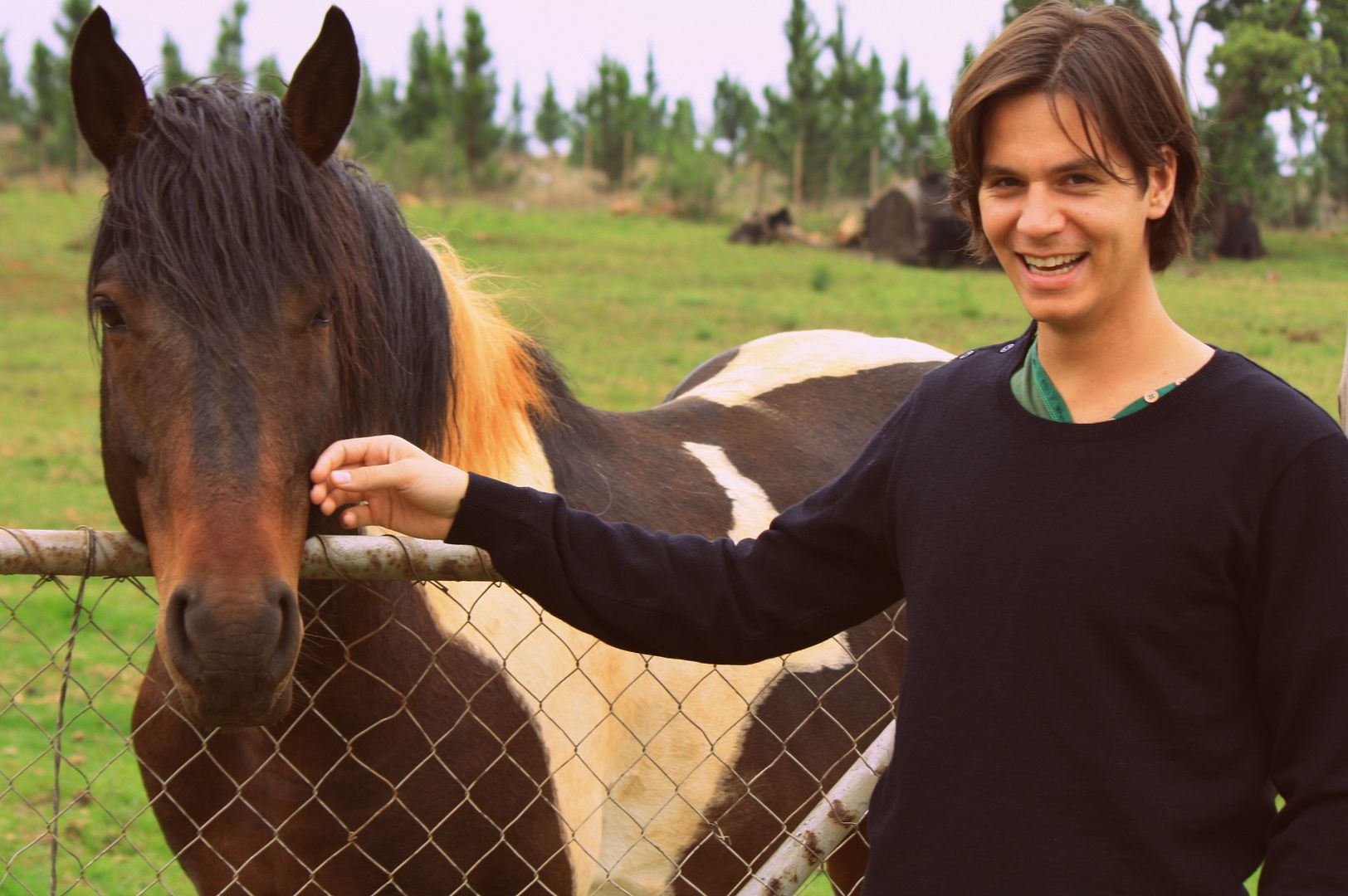 The last photo: priceless! And now: the WILD horses of South Africa!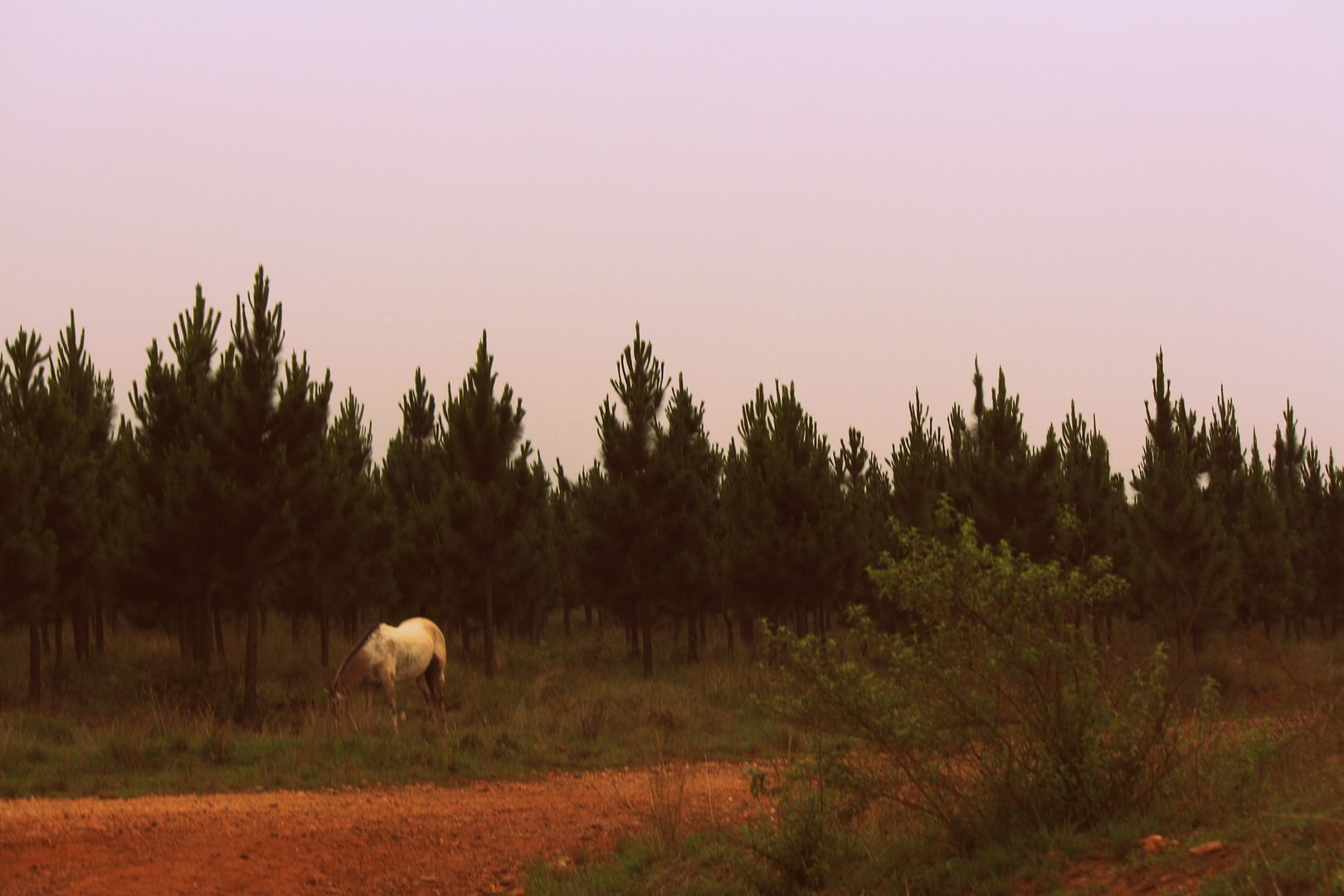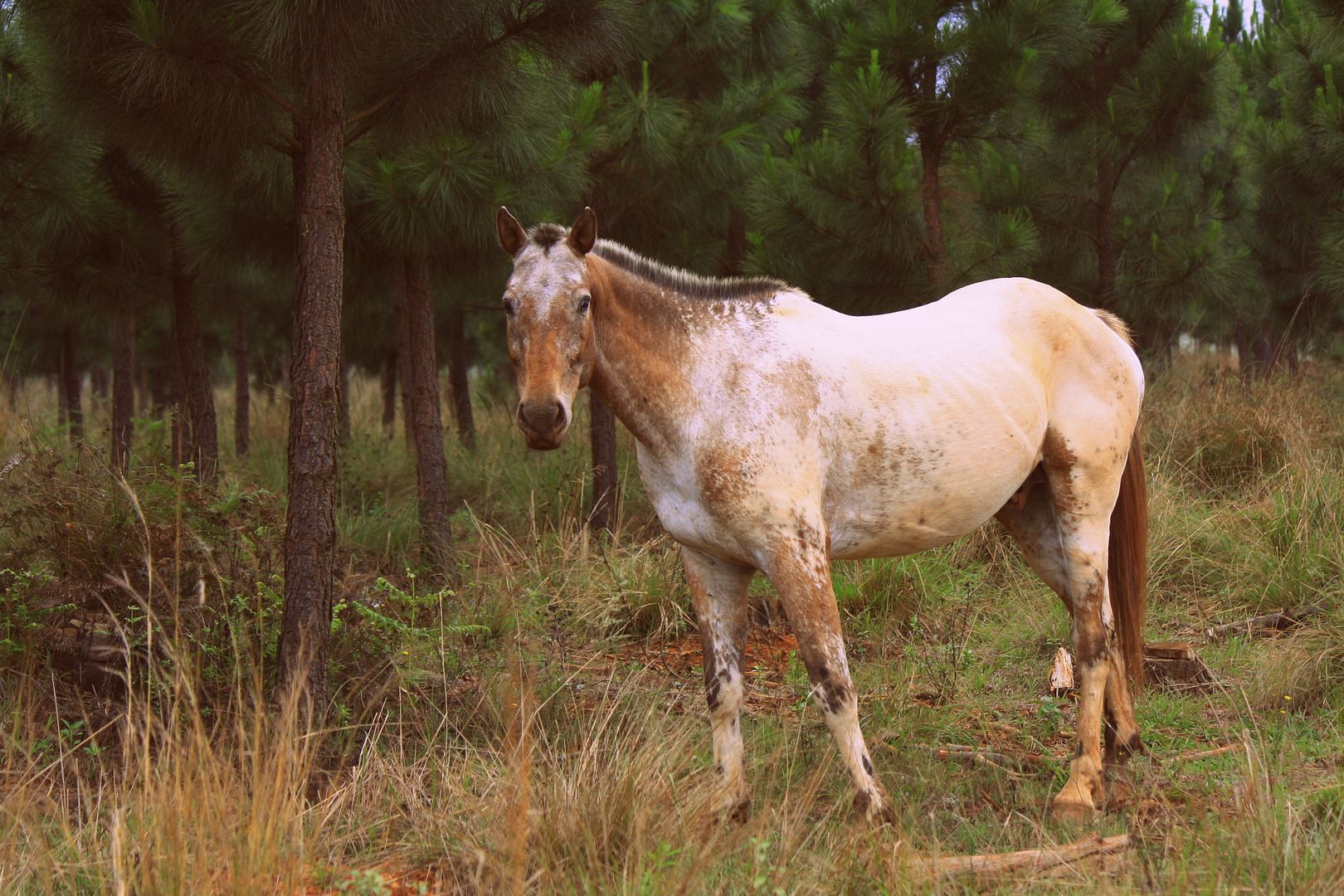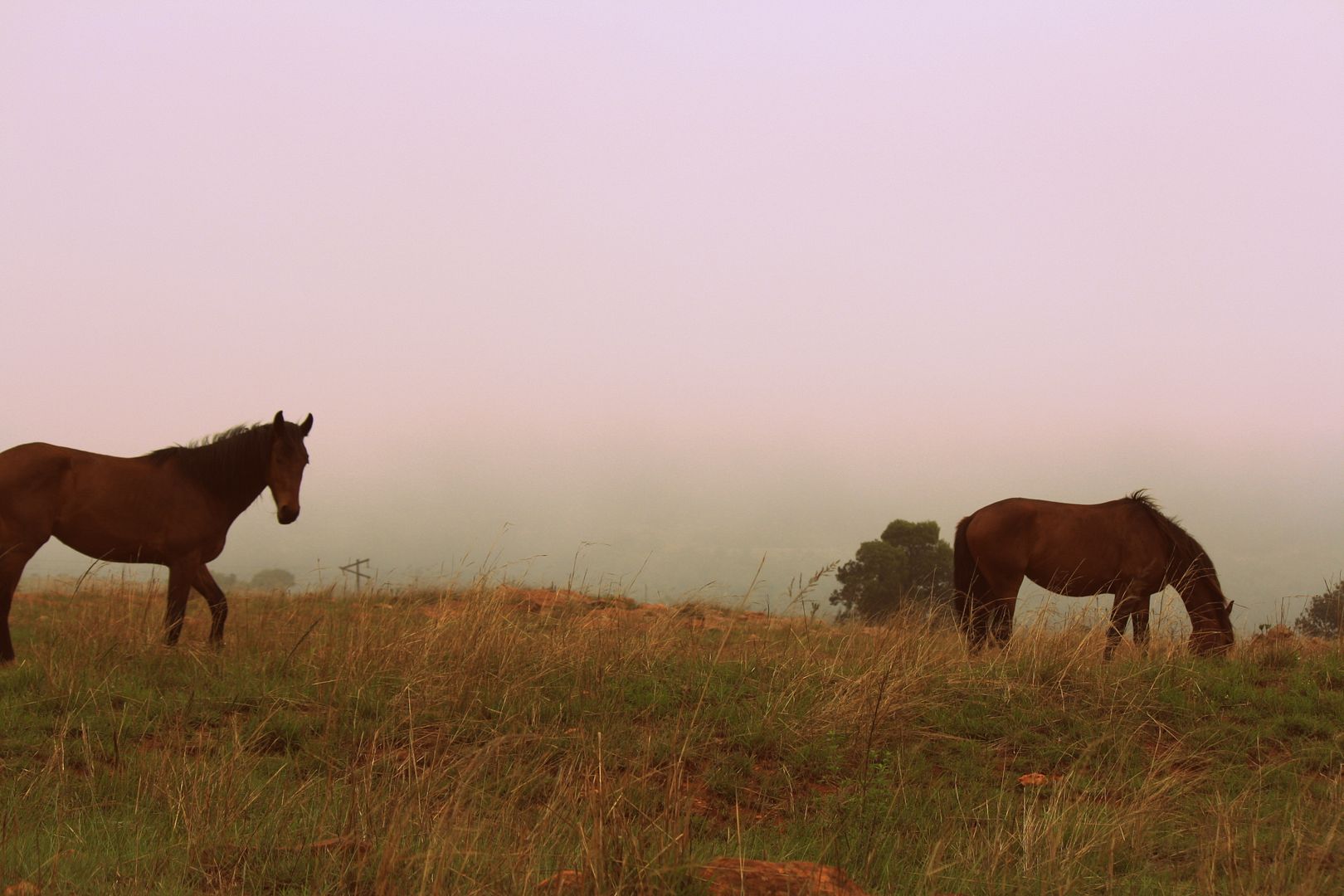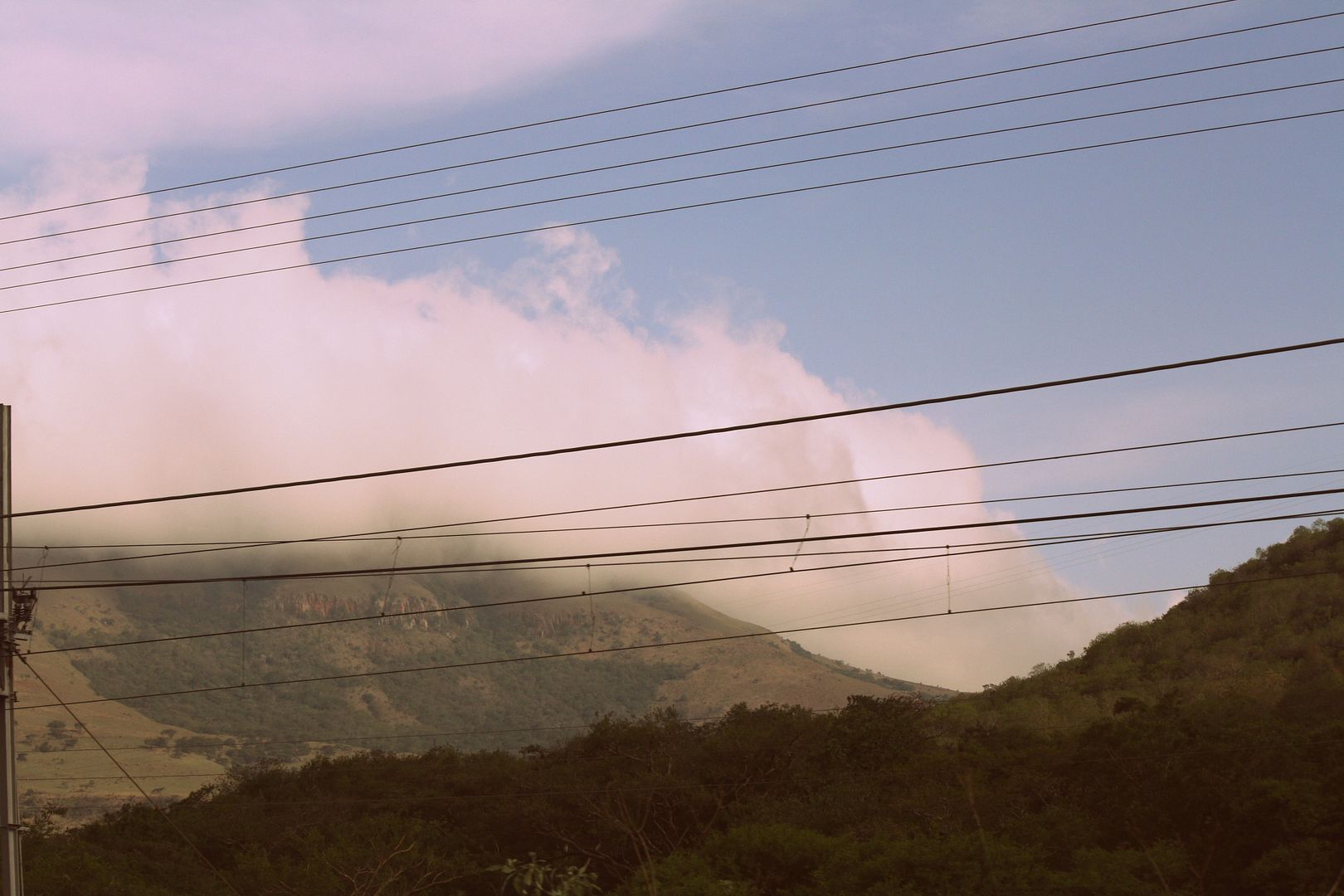 The beautiful horses and the most amazing view during our ride: mountain mist